First look: Do you recognize woman killed more than 20 years ago?


SEATTLE -- A 20-year-old mystery is a step closer to being solved.

Washington State Patrol investigators now have new clues that may help identify a woman killed in a fiery truck crash on I-5 in Cowlitz County.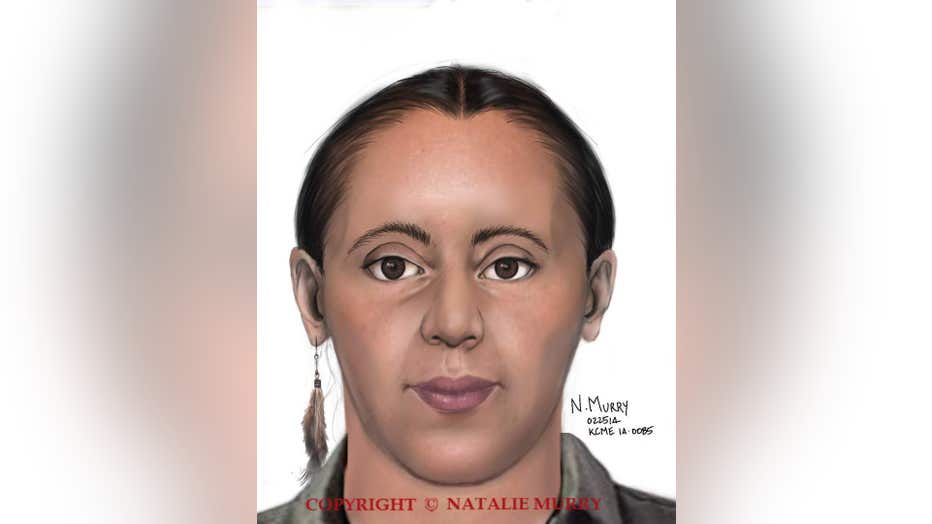 (Image: Washington State Patrol)


Forensic artist Natalie Murry is reconstructing what she thinks the unidentified female may have looked like.

"I love the part where you start seeing the features come out and you start seeing the face," Murry said.

The mystery woman was riding with long-haul trucker, Lester Harvel, when they were both killed after slamming into the back of another truck in Cowlitz County.

"It was a little bit difficult in the sense that there was a fire in the semi and things happen to bone in fire, and so I had to make adjustments to that, to the shape of her cranium because it had changed from what it normally would have been," said Murry.

Her reconstruction is part science, part art and based on a witness description of the woman.

"She was not what they would call pretty, but she was attractive," Murry said. "She had long, straight dark hair and high cheek bones and was wearing an earring with a feather and so they surmise that she might be Native American."



State Patrol detective Greg Wilcoxson and Tim Davidson, the Cowlitz County coroner, exhumed the victim's body in January.

Wilcoxson says,  "The driving force is just that all these years later, 22-plus years, we have a grave without a headstone  or even a marker of any type and it's sad to know that she's never been identified."

State anthropologist Kathy Taylor rebuilt her skull, then Murry photographed it and uploaded the images into her computer. She can spend up to 20hours building this digital reconstruction.

And for the very first time, we are getting look at what this unidentified woman may have looked like.

Natalie knows it may not be an exact replica, but is hoping that it's close enough that a family member or friend might be able to identify her.

"The main thing is that it sparks recognition," Murry said.

The unidentified female has bad teeth, according to Murry, that included a gap in her front bottom teeth.

If you know anything about the identity of this woman or think you recognize her, please call Crime Stoppers at 1-800-222-TIPS.