Former UW football star Reggie Rogers died of cocaine, alcohol intoxication


SEATTLE -- Former University of Washington football All-American and ex-NFL player Reggie Rogers, who had a host of alcohol problems and was once convicted of vehicular homicide stemming from an accident that killed three teenagers, died of cocaine and alcohol intoxication, the King County Medical Examiner's Office said Tuesday, according to the Seattle Times.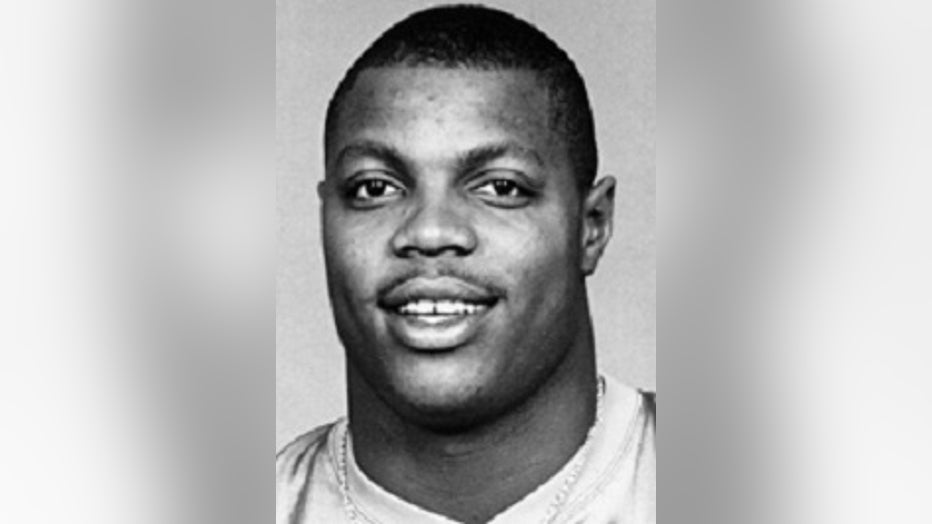 Rogers was found dead in Seattle on Oct. 24. He was 49.

On Tuesday, the King County Medical Examiner's Office ruled Rogers' death an accident and reported he died of "combined cocaine and ethanol (alcohol) intoxication," the Times said.

Police on Oct. 24 were called to 2761 E. Yesler Way, in Seattle's Central District, at 12:47 p.m. for a man who was not breathing and apparently dead on the porch of a home.  The dead man was later identified as Rogers.

Rogers grabbed national attention during his football career from 1984-86 at the UW, where he was an All-American while playing for the late Don James. Rogers was drafted in the NFL's first round and  played four seasons in the NFL for the Detroit Lions (1987–1988), the Buffalo Bills (1991), and the Tampa Bay Buccaneers (1992). He was also the younger brother of former Cleveland Browns safety Don Rogers, who died of cocaine poisoning in June 1986.

Rogers was chosen seventh overall by the Lions in the 1987 NFL Draft. However, he only played six games of his rookie season due to emotional problems. His sophomore season ended after only five games when his car struck another vehicle and killed three teenagers. He was later found to have a blood alcohol content of 0.15, almost double the legal limit of 0.08.

The Lions waived him in July 1989, not because of the felony charges, but because he broke his neck in the collision.

In 1990, he was convicted of vehicular homicide and sentenced to 16 months in prison.After brief stints with the Buffalo Bills and Tampa Bay Buccaneers out of prison, Rogers was out of football entirely by the end of the 1992 season.

On Nov. 26, 2008, Rogers was involved in a hit-and-run collision in Tukwila that resulted in his arrest and a charge of DUI. It was his fifth arrest for DUI in the state of Washington, dating back to his college days at the University of Washington.

Rogers also had six children; twins Reggie & Regina, Amanda, Brittany, Isiah, and Jackie.