German shepherd puppy apparently chews off own foot to escape being chained
article


 

Los Angeles, CA  -- Authorities were investigating the circumstances surrounding the discovery of a German shepherd puppy that had apparently chewed off his own hind foot after being chained.

When "Rocky" was surrendered to the OC Care Animal Shelter by his owners last weekend he was missing a paw, officials said.

The owners told shelter officials that they didn't know what happened to Rocky's foot, but that they thought he might have "eaten it".

Officials said it appeared that a chain had been wrapped around the dog's leg for so long that he chewed off his own foot just to get free.

The shelter contacted the Coastal German Shepherd Rescue OC for help.

The rescue took Rocky to the Alicia Pet Care Center in Mission Viejo where a veterinarian discovered "ligature marks in addition to festering wounds" on the dog's hind leg, according to a Facbook post by the organization.

Rescue officials believed that Rocky was chained up and that the "chain wrapped around his foot so tightly that he literally chewed his foot off to free himself from the confinement and the pain," the post stated.



According to the rescue, Rocky had a "massive infection in his leg and the tissue was necrotic."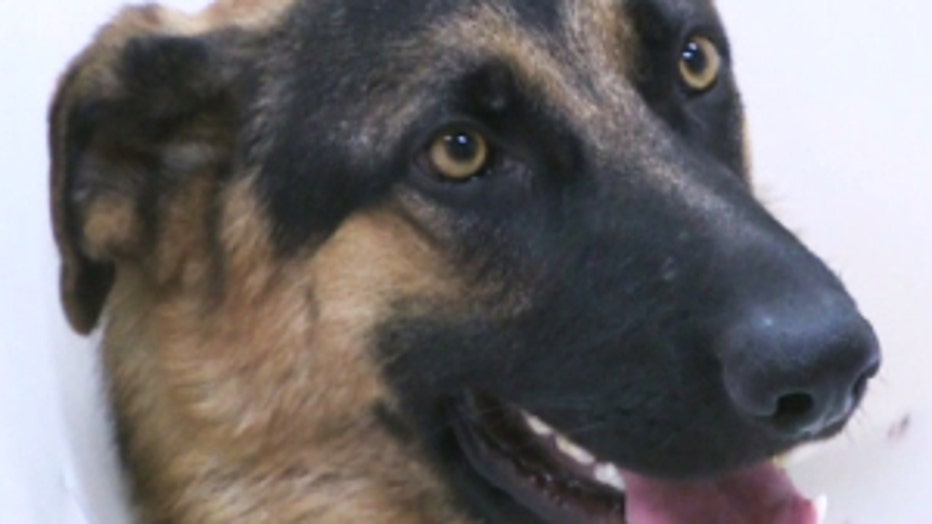 The infection was so bad that veterinarians were forced to remove Rocky's leg in order to save his life.

Rocky was doing well following surgery and was now learning to walk on three legs.

"He's bounced back. He's already playing with a ball, running around, wants to get that cone off but unfortunately that does have to stay on for another two weeks," Dr. Maria Bromme, a veterinarian who participated in the dog's surgery, said Saturday morning. "But considering everything he went through, I think he's doing great."