Group alleges Chick-Fil-A gets chickens from abusive supplier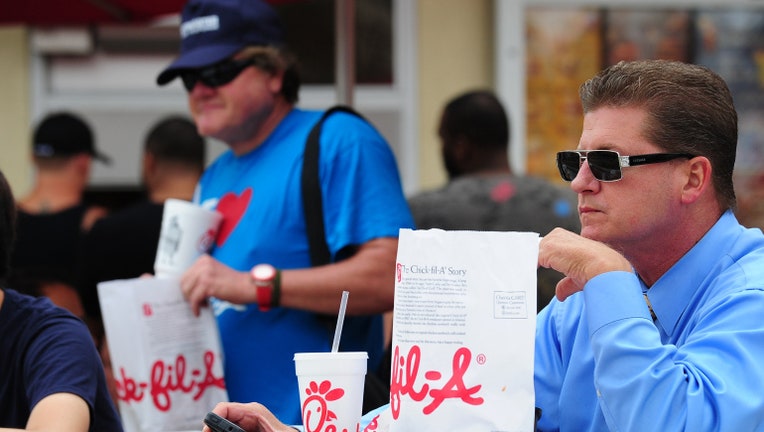 article


Atlanta, GA (WGCL) -- An animal rights group says Chick-Fil-A uses a supplier that abuses and tortures chickens.

Mercy for Animals released an undercover video taken at a processing plant in Mississippi and a slaughter house in Tennessee that are owned by Koch Foods.

It shows workers kicking and throwing chickens into cages, cutting their heads off and dropping them in vats of scalding water while many are still alive.

"The fact is if Chick-Fil-A executives tortured even one dog or cat the way their suppliers do millions of chickens, they would be thrown in jail," said Matt Rice, the group's director of investigation. "This is sickening animal abuse that no company with morals should be involved in."

Chick-Fil-A told CBS46 News it stopped using Koch Foods as a supplier in April of 2013.

"We take the issue of animal welfare very seriously, and we only partner with only the very best suppliers in the U.S.," said Carrie Kurlander, Chick-Fil-A's vice president of public relations. "All of our suppliers must comply with rigorous animal welfare requirements created and endorsed by the most respected industry groups and associations, including the National Chicken Council, United Egg Producers, National Pork Board, American Meat Institute, International Dairy Foods Association and National Milk Producers Federation.

Rice said there are no USDA regulations for chicken processors. He said his group will push the USDA to draw up specific requirements.

While holding the government accountable, Mercy for Animals said it is pressing Chick-Fil-A for action since it is one of the largest users of chicken.

"As the highest selling chicken fast food company in the country, Chick-Fil-A has not only the power, they have the responsibility to end some of the worst forms of cruelty in their supply chain," said Rice.

Neither Koch Foods nor the USDA returned calls for comment.