Hawks make Sherman highest paid CB in NFL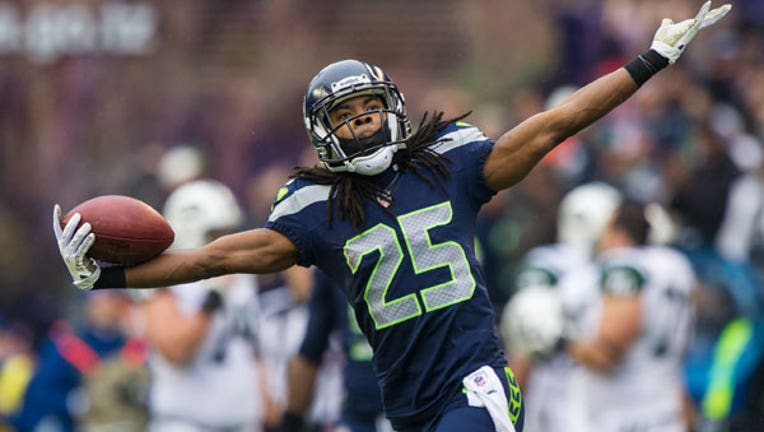 article


SEATTLE -- After months of speculation, Richard Sherman signed a contract extension with the Seattle Seahawks.

Jay Glazer of FOX Sports tweeted Wednesday the Hawks were putting the finishing touches on a deal that would make Sherman the highest paid cornerback in the NFL.  Sherman tweeted shortly after the news broke, confirming a new contract was signed.




Sherman announced the terms of his deal were 4 years for a total of $57.4M with $40M guaranteed.



He called the contract extension a "great moment for my family, foundations and the people who supported me to this point."

"I am blessed to announce that the Seattle Seahawks and I have reached an agreement on a contract extension," Sherman said. "The goal has always been to stay in Seattle and continue to play for the Seahawks."

He said becoming the highest paid corner in the league was a show of "respect" from the Seahawks.

Sherman was entering the final year of his rookie contract and slated to make just over $1M before the new deal was signed. He recorded 49 tackles and eight interceptions last year, and was one of the stars of the Super Bowl winning Seahawks.

At an 11 a.m. press conference, Sherman thanked his family, God, his defensive backfield and others that helped him along the way. Sherman also thanked the fans, saying one of the biggest moments for him as a Hawk was the loss to the Atlanta Falcons in the 2012 playoffs. After the loss, Seahawks fans lined the streets to celebrate the team's return, a sentiment that deeply touched Sherman.

"I will never forget that day," Sherman said.

Sherman said he will still play with that chip on his shoulder he is known for, despite the recent high-price contract.

"You still have to have the same hunger," Sherman said. "We have a lot of people talking smack."

Seahawks Coach Pete Carroll praised the former 5th round draft pick.

"He really has exceeded everyone's expectations," Sherman said. "He's the best in the business."

Other Seahawks players like Doug Baldwin, Jr. took to Twitter to congratulate Sherman Wednesday.