High-speed chase ending on I-90 damages patrol cars, clogs traffic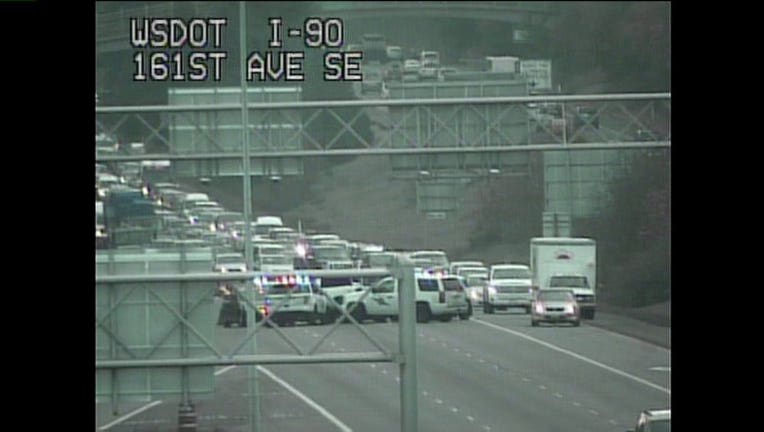 article


EASTGATE -- A high-speed police chase Monday morning damaged two patrol cars and clogged traffic on westbound Interstate 90 near Eastgate.

According to the Washington State Patrol, the three right lanes of westbound I-90 were closed around 9:30 a.m. following a high-speed chase.

Washington State Patrol vehicles began pursuing a full-size pickup truck sometime Monday morning after a trooper attempted to stop the truck for speeding on Interstate 405. The vehicle took off, troopers said, and merged on to I-90.

At one point, WSP officers said, the suspected driver threw objects out of the window.

Officers initiated a PIT stop near West Lake Sammamish and used spike strips to stop the car. Once the truck was stopped the driver was taken into custody.

Two police cars were damaged in the chase, WSP troopers said, but no injuries were immediately reported.

Troopers were investigating the incident at 9:40 a.m. and traffic was backed up on I-90 westbound about 6 miles. All lanes opened around 11:30 a.m.