ID needed of crossbow and arrow wielding car prowler in Snoqualmie
SNOQUALMIE - Surprising how fast it was!" A car prowl victim was stunned to see how quickly a thief used her credit cards after police say he smashed out her window on Sunday, Nov. 8th at Snoqualmie Point Park.  Erin says she was only there for fifteen minutes to walk her Dachsund.  "Got to my car with the key to unlock it and looked at the passenger side window and said why does it look all crinkled up and oh, no. It`s bashed in," she said. Erin ahd left her purse with her wallet in it on the floor because it was too bulky to carry on their walk.  


Within thirty minutes, Snoqualmie police say a 40's something white man with a goatee and a tattoo on his forearm used her credit cards to go on a shopping spree in Issaquah.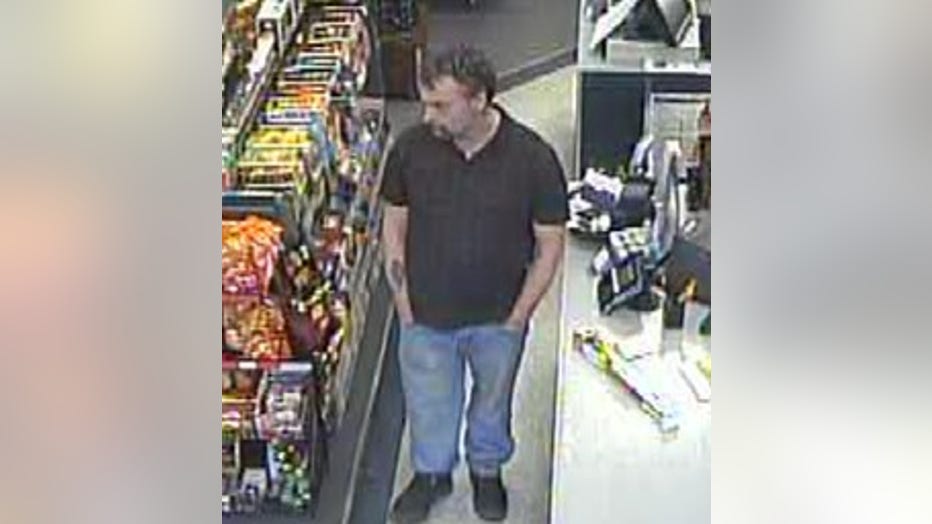 "All in all it was about $1200 used. Just really fast," said Erin. Surveillance cameras got video of him buying cigarettes and a birthday card at a Walgreens and a crossbow and arrows at the Big 5 Sporting Goods store in Issaquah.  "You can see that he provided a signature here which is forged," said Officer Chris Werre with the Snoqualmie Police Department.  He advises people to always park in a well-lit area, keep your doors locked and valuables out of sight. "It doesn`t matter what neighborhood, what park. It can happen anywhere," said Officer Werre.

Erin said she usually doesn't leave her purse in the car and certainly never will again. "If you don't want it stolen, keep it with you," she said.  Crime Stoppers of Puget Sound is offering a cash reward of up to $1,000 if you can identify the suspect.  Call the hot line anonymously at 1-800-222-TIPS.