Idaho murder victims' families reserve right to sue city of Moscow, lawyer says
MOSCOW, Idaho - The families of two University of Idaho murder victims have notified the court that they reserve the right to sue the city of Moscow in the future.
Shanon Gray, a lawyer for the family of 21-year-old Kaylee Goncalves, said filing the tort notices is a "safeguard" in case something goes wrong or if something was handled improperly.
The family of Madison Mogen, 21, who was also killed in the attack, is also reserving its right to sue.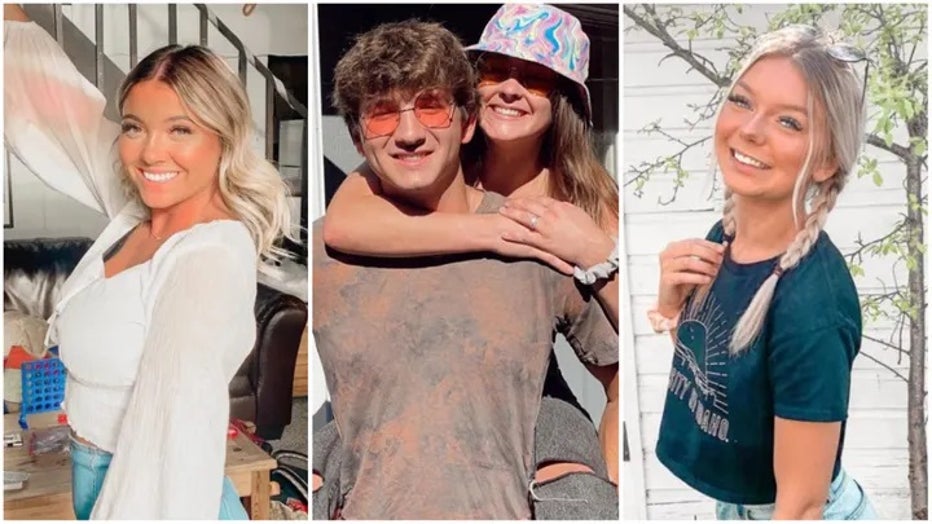 The victims of Nov. 13 University of Idaho massacre. (Instagram @xanakernodle / @maddiemogen / @kayleegoncalves)
The two seniors, their housemate Xana Kernodle, 20, and her boyfriend Ethan Chapin, also 20, each died of multiple stab wounds the morning of Nov. 13, 2022, after a man entered their home around 4 a.m. armed with a large knife, according to city police.
RELATED: Father of murdered Idaho college student on suspect's silence during arraignment: 'It was a strategy'
The notices, filed earlier this month and later obtained by ABC News, warn that the families might seek damages in the future but do not specify a sum of the potential damages.
The suspect, Bryan Kohberger, was a Ph.D. student at the neighboring Washington State University, where he was in the criminal justice and criminology program.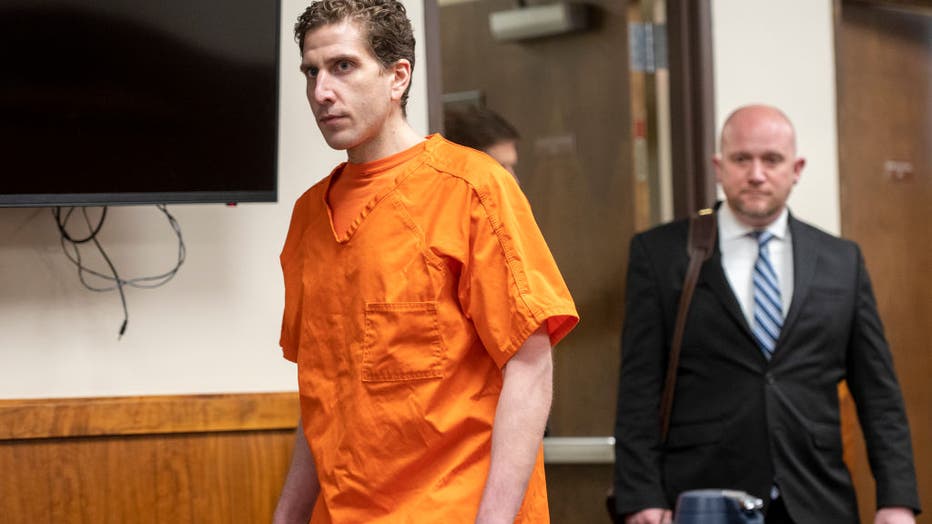 MOSCOW, IDAHO - MAY 22: Bryan Kohberger enters the courtroom for his arraignment hearing in Latah County District Court, May 22, 2023 in Moscow, Idaho. Kohberger is accused of killing four University of Idaho students in November 2022.(Photo by Zach
Police arrested Kohberger on Dec. 30 in Pennsylvania, where he had returned to his parents' house for the holidays after a cross-country road trip with his dad – driving the suspect vehicle from Washington state to the Pocono Mountains.
RELATED: Bryan Kohberger arraignment: Judge enters not guilty pleas for Idaho quadruple murder suspect
After he declined to enter a plea Monday, Latah County District Judge John Judge entered not guilty pleas on his behalf on four charges of first-degree murder and a count of felony burglary.
A trial date was set for Oct. 2.
Defense attorney Anne Taylor told the court she expected the trial to take four to six weeks.
Kohberger could face Idaho's death penalty if convicted.