Idaho murders suspect Bryan Kohberger's lawyer also represented Maddie Mogen's parents
MOSCOW, Idaho - Bryan Kohberger's defense attorney previously represented at least two more of his alleged murder victims' parents.
FOX News reports that Anne Taylor, the Kootenai County public defender, has represented the families of at least two of Kohberger's alleged victims in the Nov. 13 home invasion ambush attack that killed four University of Idaho students.
Kohberger is accused breaking into a Moscow, Idaho, house in the middle of the night and killing Madison Mogen and Kaylee Goncalves, both 21, as well as their 20-year-old housemate Xana Kernodle and her visiting boyfriend Ethan Chapin, also 20.
His lawyer was actively representing Kernodle's mom at the time of his arrest and had previously worked for Mogen's father and stepfather, court records show.
One of Madison Mogen's senior pictures. (Jessie Frost Photography)
Taylor withdrew from an active case against Kernodle's mother almost a week after she had been assigned to defend Kohberger following his arrest in Pennsylvania, where police and the FBI took him into custody after a raid on his parents' house in the Poconos.
Taylor previously represented Mogen's dad, Benjamin Mogen, on multiple drug charges in 2020, records show. 
Mogen's stepmom, Korie Hatrock, had Taylor represent her on drug charges last year, Inside Edition reported over the weekend. Taylor was previously replaced on that case, records show.
Taylor has not responded to requests for comment from Fox News Digital.
Latah County Magistrate Judge Megan Marshall has limited attorneys, investigators and other parties close to the Kohberger case from discussing it with the media – however her gag order is limited to specific aspects of the case.
Edwina Elcox, a Boise-based criminal defense attorney whose high-profile clients have included the alleged "Cult Mom" murder suspect Lori Vallow, said that withdrawing from Cara Kernodle's case in particular presented ethical concerns.
"I wouldn't touch that with a 10-foot pole," she told Fox News Digital. "It just doesn't seem right."
Defense attorney Anne Taylor joins investigators visit King Road crime scene on January 3, 2023. The house was the scene of a quadruple homicide in November last year, the victims all being students at the University of Idaho. Taylor will be defendin
Especially after Cara Kernodle claimed in a televised interview that she had been blindsided by Taylor's withdrawal from her case.
"You have to let your clients know what's going, even if they are not fans of it," she said. "And this woman appears to not know what's going on. Bless her heart, she doesn't look like she's doing well across the board."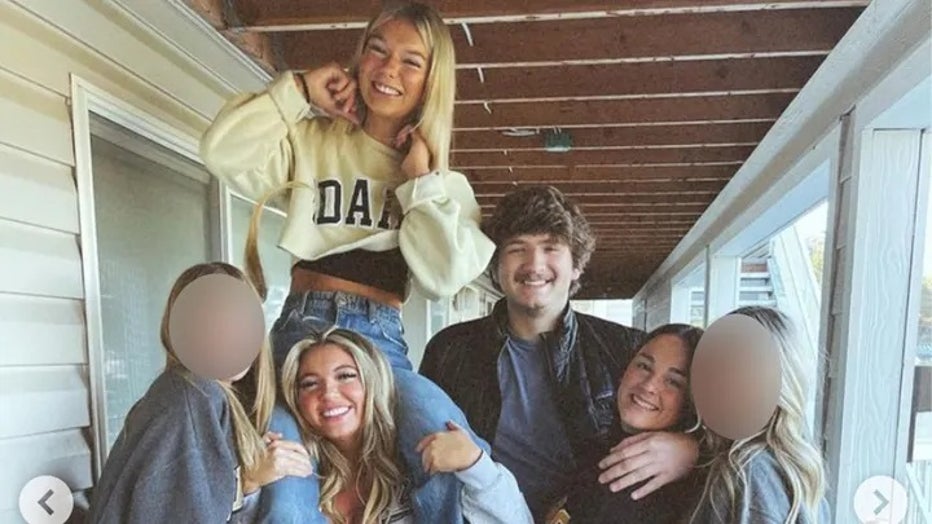 Ethan Chapin, 20, Xana Kernodle, 20, Madison Mogen, 21, and Kaylee Goncalves, 21, along with the women's two other roommates in Kaylee Goncalves' final Instagram post, shared the day before the slayings. (@kayleegoncalves/Instagram)
Attorneys are tasked with making their own determinations of potential conflicts of interest, she said – and will typically turn down a new client if they have a preexisting relationship that presents a conflict.
However, she noted, Kootenai and Latah Counties are in rural areas where there are few attorneys qualified to take such a high-profile death penalty case.
"It's not normal, but again this case isn't normal," she said. "[Latah County] is a much smaller jurisdiction, where they may not have the resources and have somebody that is qualified to deal with the magnitude of this case."
Kohberger, a 28-year-old criminology Ph.D. student at Washington State University, allegedly snuck into the victim's home around 4 a.m. on Nov. 13, after all four had spent Friday night and early Saturday partying.
Two other housemates were unharmed — including one who police say witnessed a masked man with "bushy eyebrows" leaving through a sliding door after the stabbings. Goncalves' dog also survived the attack, and police later said they found possible animal hair while serving a search warrant at Kohberger's apartment.
All four victims attended the University of Idaho in Moscow. Police allege Kohberger, who lived about 10 miles away in Pullman, Washington, stalked the house a dozen times before the slayings and returned to the scene hours later.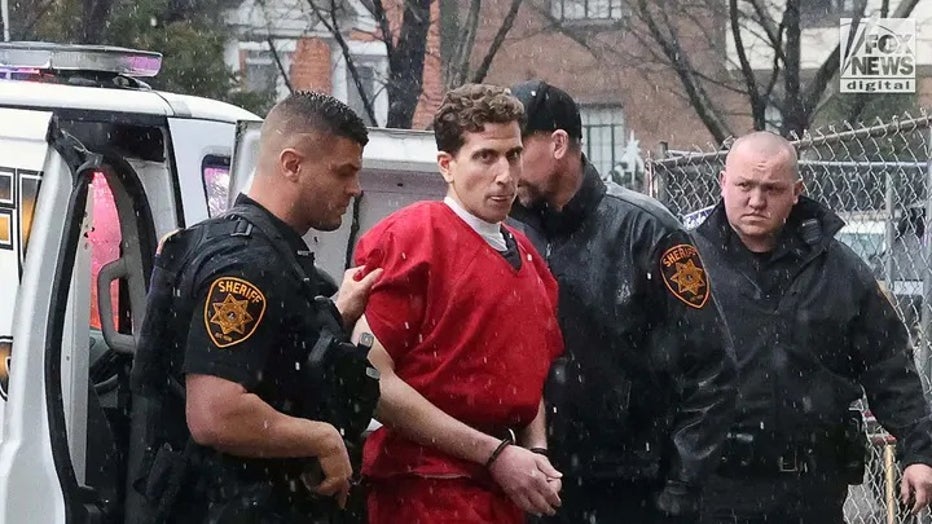 Bryan Christopher Kohberger arrives at the Monroe County Courthouse for an extradition hearing on Jan. 3. (The Image Direct for Fox News Digital)
Investigators found a Ka-Bar knife sheath next to Mogen's body and say they recovered DNA from it that matched familial samples taken at Kohberger's parents' house in the Poconos Mountains.
Through Taylor, Kohberger waived his right to a speedy preliminary hearing and isn't due back in court until June 26. He is expected to challenge the evidence in proceedings that could take the whole week.
RELATED: Idaho murders: Bryan Kohberger defense receives hundreds of documents from prosecutors
Get breaking news alerts in the FREE FOX 13 Seattle app. Download for Apple iOS or Android. And sign up for BREAKING NEWS emails delivered straight to your inbox.
Prosecutors turned over hundreds of documents to the defense last week.
In the meantime, he is being held without bail at the Latah County Jail.