Idaho murders suspect made 'every mistake' possible, former FBI investigator says
MOSCOW, Idaho - It's been two months since four college students were brutally murdered in Moscow, Idaho— and, with all eyes on Bryan Kohberger, crime experts are making known the suspect's glaringly obvious missteps.
Law enforcement experts were on the FOX News program 'Moscow Murders: Convicting a Killer,' where they shared what they said were 'major mistakes' made by the murder suspect.
"He made every mistake you could make. He was connected to the vehicle. He left his DNA. He left his murder weapon sheath. A witness saw him. He didn't eliminate the witness. He got in over his head. He killed more victims than he thought. And he stalked them, and it was printed all over his cell phone. And that's just what we know," said former FBI investigator Bill Daly.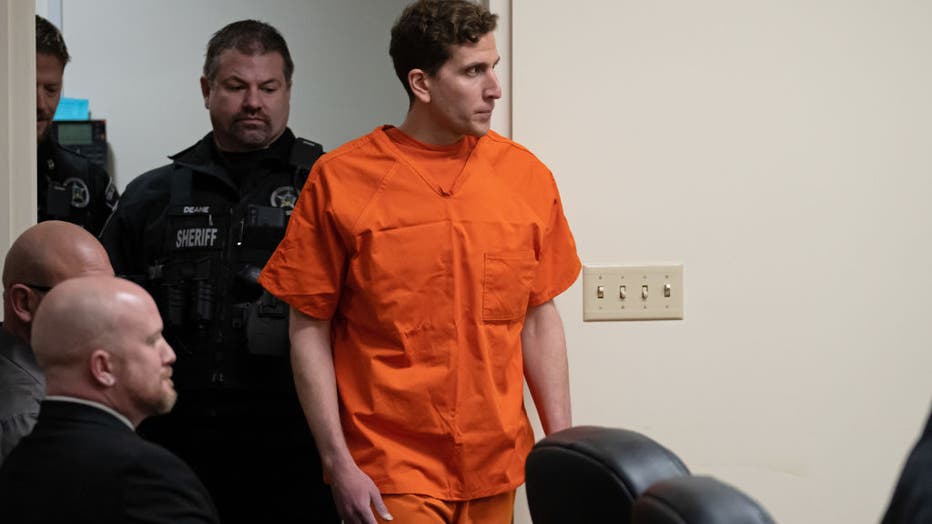 MOSCOW, IDAHO - JANUARY 05: Bryan Kohberger, right, appears at a hearing in Latah County District Court on January 5, 2023, in Moscow, Idaho. Kohberger has been arrested for the murders of four University of Idaho students in November 2022. (Photo by
28-year-old criminology Ph.D. student Bryan Kohberger is accused of entering the home of a group of sleeping University of Idaho undergrads and stabbing four of them to death on Nov. 13, according to police in Moscow, Idaho.
The ambush claimed the lives of Madison Mogen and Kaylee Goncalves, 21-year-old best friends, their housemate, Xana Kernodle, 20, and her boyfriend, Ethan Chapin, also 20, who was spending the night.
READ MORE: Idaho murder victims: Who were Ethan Chapin, Xana Kernodle, Kaylee Goncalves, Madison Mogen
The Idaho murders comprised a groundbreaking tragedy that left citizens and investigators around the world completely puzzled – all until law enforcement officials started to uncover the several mistakes made by the suspected killer.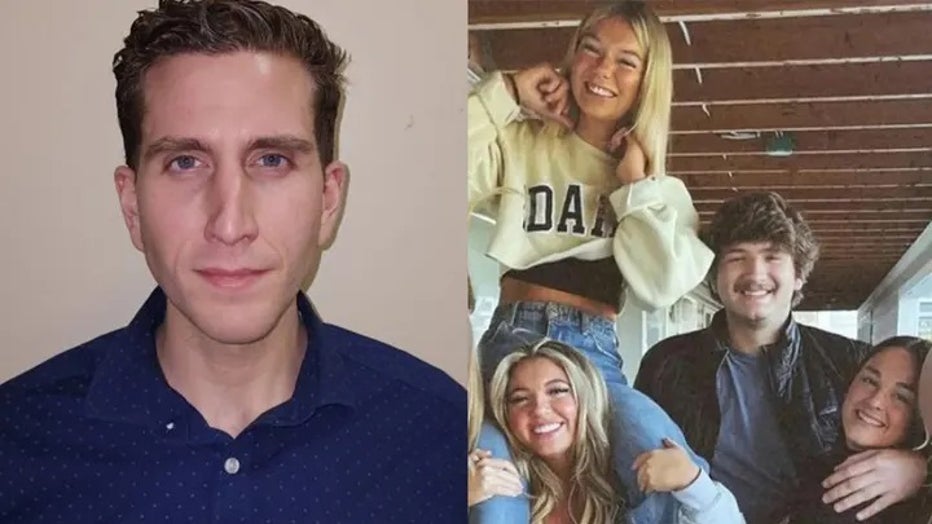 Bryan Christopher Kohberger was arrested the morning of Dec. 30, 2022, in connection to the murders of four University of Idaho students, a source told Fox News Digital. (Washington State University/Instagram)
A major breakthrough in the case came about when investigators discovered the knife sheath that was left behind by the suspect near Maddie Mogen's body. The sheath was labeled with "Ka-Bar" and "USMC," and had a United States Marine Corps insignia stamped on it.
The killers' inadvertent decision to abandon the sheath at the crime scene was investigators' "smoking gun," according to Steve Busch, the co-Founder of the FBI Forensic Genetic Genealogy Team.
"This is as close to a smoking gun as you can get, right? And it's at the crime scene. It's next to the victim. We've got the one thing that we absolutely know belongs to the suspect," Busch explained.
Many are questioning the extensive carelessness of the criminal, with some experts speculating that the suspect got into a "bigger fight" than he had anticipated. 
"The fact that the sheath is found in the third floor bedroom, where Kaylee and Maddie are, to me, that says that's where he started. When you lose your sheath on the third floor, is it because you're in a hurry? Is it because it was stuffed in your waistband or in the pockets of a hoodie, and it came out? And by the time you realize it, you're already going down the road? Why even bring the sheath in?" retired FBI Special Agent Maureen O'Connell posited.
"Well, because he got into a bigger fight than he was planning on."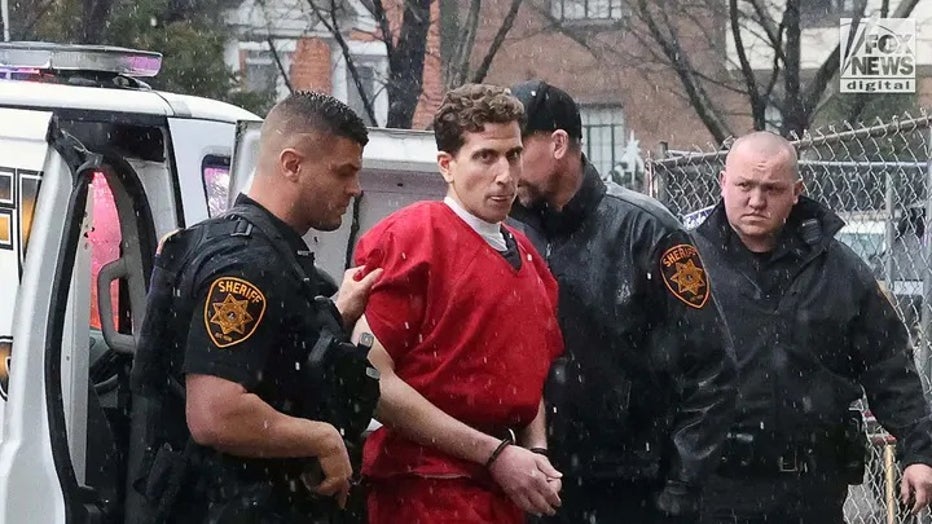 Bryan Christopher Kohberger arrives at the Monroe County Courthouse for an extradition hearing on Jan. 3. (The Image Direct for Fox News Digital)
Another major development occurred on November 29, when investigators were able to link a 2013 White Hyundai Elantra spotted near the crime to the key suspect Bryan Kohbeger – another crucial misstep from the killer.
Kohberger attempted to relocate the "rolling crime scene," that is his personal vehicle, across the country to his hometown in Albrightsville, Pennsylvania – a last-ditch effort that failed miserably. Daly argued that this was the suspect's attempt to "park it, clean it, leave it." 
"It was creating distance. It was getting the car from Idaho to Pennsylvania, where he could park it, clean it, leave it. And when things die down, he could sell it. And he couldn't sell it back there. He was going to probably re-register it as soon as he could back in Pennsylvania just to get it off the books," Daly detailed.
"I don't think the car was coming back, because it is a rolling crime scene."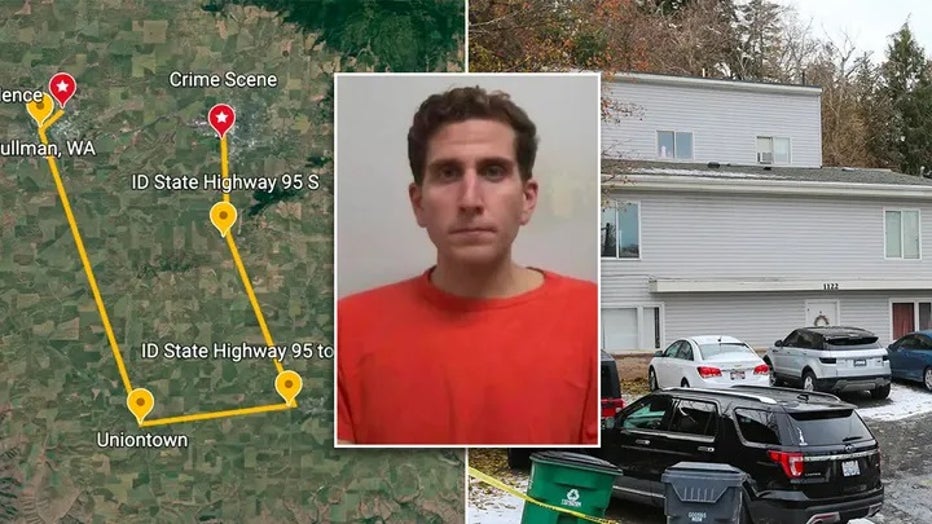 Map on left showing Idaho murder suspect Bryan Kohberger's movement on the morning of Nov. 13 after four University of Idaho students were stabbed in their home. Right is the crime scene at 1122 King Road. Inset is Kohberger's booking photo. (Latah C
Acquiring the vehicle intact was a critical part of obtaining evidence against the suspect; investigators concluded that Kohberger likely entered the vehicle with blood on him, so ensuring that the suspect did not destroy the vehicle - and any evidence along with it - was an important focus for investigators. 
RELATED: Idaho murders: Veteran defense attorney lays out case Bryan Kohberger team could make, 'holes' in affidavit
Get breaking news alerts in the FREE FOX 13 Seattle app. Download for Apple iOS or Android. And sign up for BREAKING NEWS emails delivered straight to your inbox.
"He got in with blood on him. And we know he had blood on his shoes because he left it right in front of D.M.'s [surviving roommate's] door. So we've got blood in the car, maybe on the steering wheel, maybe on the door handle, maybe on the inside of the door. So we want the car. We don't want it destroyed. We don't want it burned," Daly stressed.