In primary stunner, challenger unseats incumbent Democratic Rep. Capuano in Massachusetts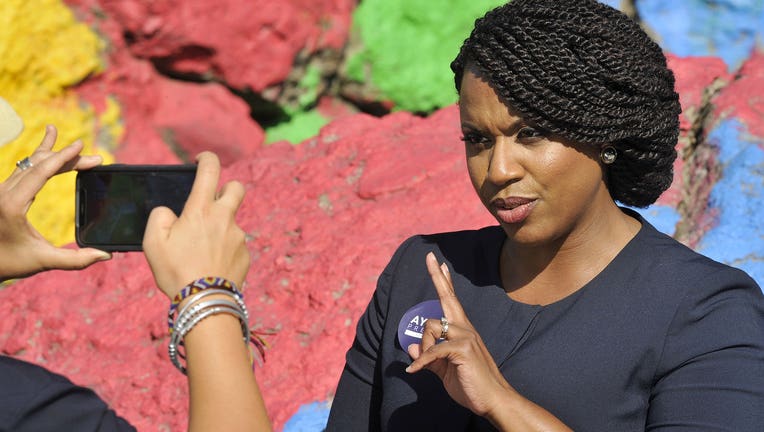 article


BOSTON (AP) — In a political stunner, incumbent Democratic U.S. Rep. Michael Capuano lost Tuesday's primary to Ayanna Pressley, a Boston city councilor who is virtually assured of becoming the first black woman to serve Massachusetts in Congress.

Republican Gov. Charlie Baker won his party's nomination for a second term, defeating Scott Lively, a conservative minister and staunch supporter of President Donald Trump who frequently called Baker — a frequent critic of the president — a RINO, or Republican in Name Only. Baker will face Democrat Jay Gonzalez.

Democratic U.S. Sen. Elizabeth Warren sailed through the primary unopposed. She'll face Geoff Diehl, a state representative who served as co-chair of Trump's 2016 campaign in the state and defeated two other Republicans for his party's nomination.



The race between Capuano and Pressley was perhaps the most closely watched contest in Massachusetts. The challenge from Pressley, the first black woman to serve on the council, had drawn some comparisons to Alexandria Ocasio-Cortez, who defeated 10-term New York Rep. Joe Crowley in a stunning upset in a Democratic primary in June. Both races highlight rifts within the Democratic Party, with many younger voters embracing new and more diverse political leadership.

The congressional district is the only one in the state where minorities comprise a majority of the population.

"This is a fight for the soul of our party and the future of our democracy," Pressley said Tuesday while campaigning in the district. "And a reliable vote is not good enough."

Capuano is considered one of the most liberal members of the Massachusetts delegation, and Pressley had acknowledged she had few major policy quarrels with him.

There is no Republican on the November ballot in the district, meaning Pressley is virtually assured of entering Congress in January.

Another veteran congressman, Democratic Rep. Richard Neal, faced a spirited primary challenge from Tahirah Amatul-Wadud, a black attorney from Springfield who, if elected, would be the first Muslim to serve in Congress from Massachusetts. Neal, the dean of the state's House delegation, first was elected in 1989.

Two other Democratic House incumbents, William Keating and Joe Kennedy, fended off primary challenges on Tuesday. Kennedy, the grandson of the late U.S. Sen. Robert F. Kennedy, delivered the Democratic response to Trump's State of the Union address earlier this year.

Another Democrat, U.S. Rep. Niki Tsongas, is retiring at the end of this term, and the open seat touched off a political scramble with 10 candidates on the Democratic primary ballot.

Baker, a moderate who has been popular with voters in what is perceived as one of the nation's bluest states, will face Gonzalez, who served as secretary of administration and finance under Democratic Gov. Deval Patrick.

Neither Gonzales nor his primary opponent Democrat Robert Massie, a longtime political and environmental activist, was well-known outside of party activist circles. Both contended that Baker's support among voters was soft and that his administration had failed to make significant strides in many areas, particularly the problems plaguing the Boston-area transit system known as the "T."

Diehl defeated John Kingston, a businessman who once tried to fund a third-party challenge to Trump, and Beth Lindstrom, who served in Republican Gov. Mitt Romney's administration.

The Republican nominee likely will try to suggest that Warren is out of touch with Massachusetts voters as she mulls a possible bid for president in 2020.

Secretary of State William Galvin, the longest-serving constitutional officer in state history, held off his strongest Democratic primary challenge in years from Boston City Councilor Josh Zakim.

Among other races, comedian Jimmy Tingle was trying to shift from political humor to political office as he runs for the Democratic nomination for lieutenant governor against Quentin Palfrey, a one-time aide to President Barack Obama.