'Life is on the line': Owner of Seattle pizza restaurant lived through terrifying robbery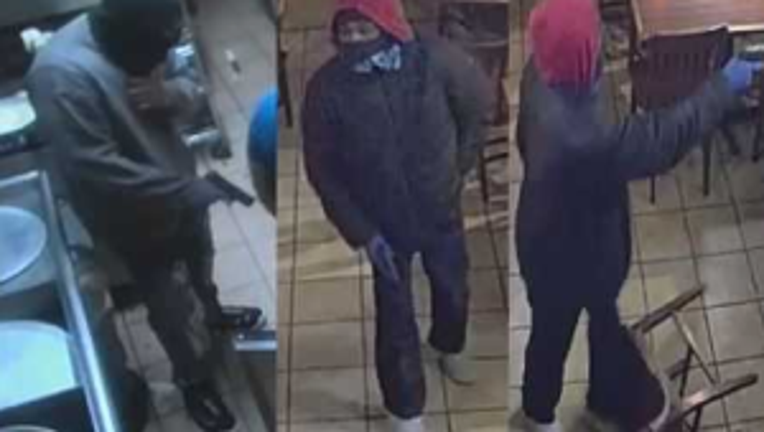 article


SEATTLE – For six years, owner Imran Aslam has been making pizza at Alberona's Pizza and Pasta in Fremont. Open late, it caters to the late-night crowd.

"We found our niche, that you can make money at this time," said Aslam.

On the night of July 31, it was business as usual.

"One person sitting there, one couple over there," recalled Aslam.

But right before close, just before 3 o'clock in the morning, surveillance video shows two men in masks burst into the business, armed and aggressive.




One of the suspects points a gun at Aslam's head and demands cash from the register.

A second suspect robs the customers.

"Life is on the line," said Aslam saying it was terrifying to have a gun to his head.

He says the robbery took about two minutes and he feels lucky no one was harmed and the robbers only got away with about $100.

"It could have been much worse," said Aslam.

Retired police detective Merle Carner says the suspects behavior indicates they're nervous.

"They're either high on dope, or maybe it's just their first time they're doing this, but trust me, when they're turning guns like that, five pounds of pressure and anybody could have died at that scene," said Carner.

Aslam says he's upgraded security and may reconsider staying open so late.

"My whole family is really scared about it," said Aslam.

He says making pizza is more than a job to feed his own family. As a father of two, and as an immigrant, having his own business is his American dream, one that he's built from scratch and now nourishes the community that's made him feel welcome.

As terrifying as this incident was, he says it won't rob his passion for pizza.

Police are asking the public's help to identify the suspects, use the P3 tips app on your smart phone to submit the information to crime stoppers anonymously, or call the hot line at 1-800-222-tips.