Loved ones remember Las Vegas shooting victims from Washington
SEATTLE – We're learning more about the connections some of the Las Vegas shooting victims have with Western Washington.  One victim, Michelle Vo, has extended family here in Western Washington.  Another victim, Densie Burditus used to live here and was a proud Seahawks fan.  Carrie Parsons, who worked in Seattle but is from Bainbridge Island, was killed in the Las Vegas shooting.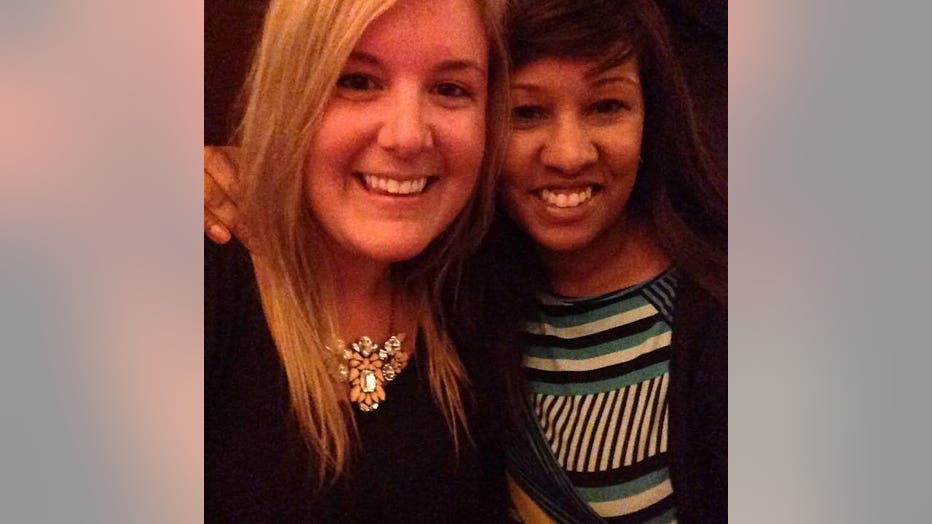 "She was awesome. Vibrant, bubbly personality," Robbie Walden said his friend Carrie Parsons.

You can see Carrie Parsons' infectious personality in photos.

It is just as infectious as the smile on Denise Burditus. "There wasn't a day that went by that I would get a selfie on the way to the gym or on her way to school. If I didn't get it, she would send me one back with a smile," Tony Burditus said about his wife, Denise.




We spoke to Carrie's friend Robbie Walden on FaceTime about Carrie's love of country music.

"It's the only language the whole world speaks in one way or another. She loved music. She loved country music," said Walden.

That love led her and Denise separately to the same concert in Vegas.

"It's heartbreaking that her and so many others just went there for a good time," said Walden.

"We stood there for a second and she asked me was it gunshots and I told her no and it was by that second burst that we knew," said Burditus.

Denise died in Tony's arms.  She leaves behind two kids, four grandkids and one on the way.

Carrie Parsons also died that night.  She's survived by her fiancé and family.

"It's pretty heartbreaking when I saw that post, I started reaching out to her friends and family," said Walden.

"It's hard to watch a horrific event unfold for a couple of days and then find out a total sweetheart like Carrie was there and killed by that monster," said Mikkell Roeland.

All of Carrie's friends and Denise's husband say they want to focus on their loved one's life, their laugh and love.

"I just want the world to know who she was and she was a great person," said Burditus.

"There are certain people that touch you and leave a lasting impression and she was one of them," said Walden.