Man accused of groping, attempting to lure children at Renton Walmart


RENTON, Wash. --- 'Tis the season for holiday distractions. The shopping. The people. The kids running around looking for toys.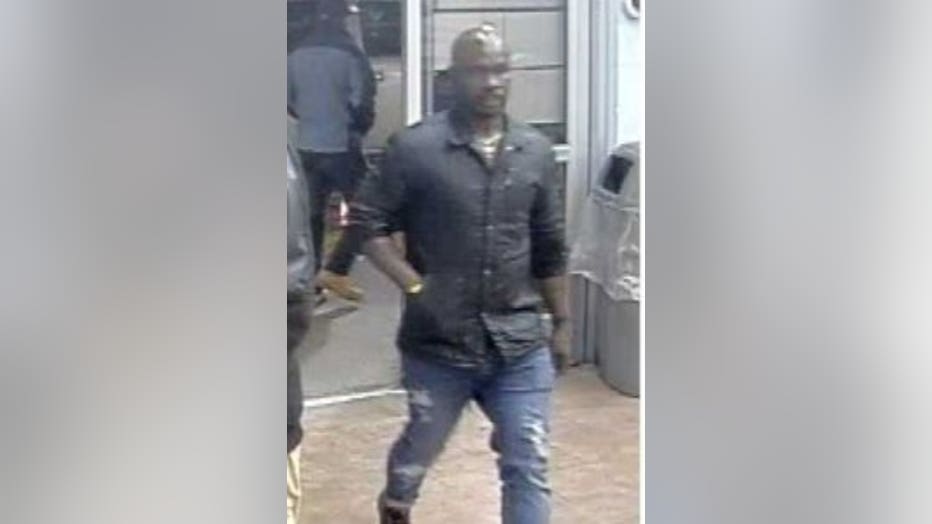 "It's been my experience that sexual predators look for the very best opportunity that they can find in order to encounter children and this time of year—in stores just like Walmart--where families are shopping for the holidays--it's a great opportunity for people with that mindset," said Commander David  Leibman with the Renton Police Department.

Sunday afternoon was the perfect opportunity for one man.

Police are calling a black male, likely in his 30s, a suspect -- after allegedly assaulting a 10-year-old girl.

"She said that a man had followed her up and down a couple of aisles before eventually she and her other 10-year-old cousin were in the aisle all by themselves," said Leibman. "The man came up, groped her, made some comments about paying or buying her a board game so that they could play and then eventually went away."

That incident was not caught on camera. But the concern is very real for Renton police who say the suspect could strike again.

"I have no doubt that this person right now is out there doing something very similar to what we saw happen yesterday," said Leibman. "How far he takes these encounters--we don't know, but we just don't want to find out the hard way."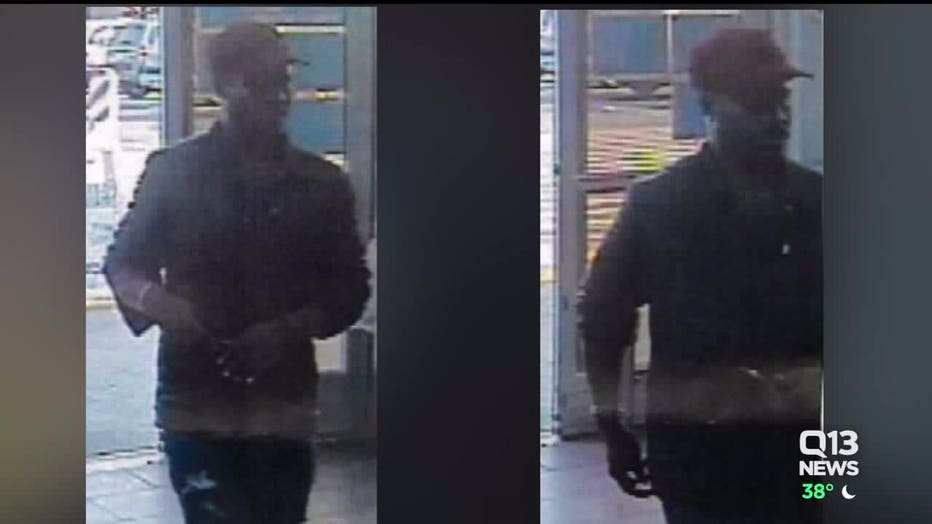 When police reviewed the Walmart surveillance video they noticed the same suspect also following other children up and down aisles.

In another incident, he appears to wait for a little girl, approximately the same age, looking for toys by herself. In the video--the suspect continues to look around--appearing to wait to approach until she was alone.

"At this point, not only do we want to identify the suspect, we want to know what happened with this female, too, because in the video it looks like he's following her away."

An alarming find. Then came a third report--all from inside this Rainier Avenue Walmart.

This time the suspect left and came back – parents telling Walmart security that around 9 o'clock Sunday, a man with the same description, followed their 4-year-old, offering her candy to come with him.

Disgusting allegations that have plenty Renton shoppers on high alert.

"I think it's scary and it's sad. They're shopping, they're looking at toys, they're not thinking that someone's there to harm them," said mom Andrina Hill. "I think they've very sick and very calculating to do something like that."

Mom of two Jessica Valdez agreed--walking into the same Walmart-- a day later.

"It's sick. It makes me even more cautious of where my kids are at and how close they are to me," Valdez said. "There's no way that I'm going to take my eyes off my kids."

It's a good reminder – that sometimes turning your back or just rounding an aisle – is all the time it takes.

One of the biggest concerns for police is that sexual predators like this are likely to strike again.

"It's my experience that people that do things like what we've seen in the video and what we've heard in the allegations--this is their lifestyle. This is the kind of behavior that they display day after day," said Leibman.

Police are looking for the little girl wearing (the teal sweatshirt) who the suspect made contact with or anyone else who might have interacted with him at the Walmart in Renton Sunday afternoon or evening.

The suspect is a black man in his 30s, about 5'8 to 6'0. He was wearing a maroon colored hat, a black leather jacket and skinny jeans with holes.

If you know his name or whereabouts, contact Crime Stoppers at 1-800-222-TIPS. You can remain anonymous and if your tip leads to an arrest you could receive up to a $1,000 reward.