Man once convicted of killing "Tuba Man" accused of ramming woman's car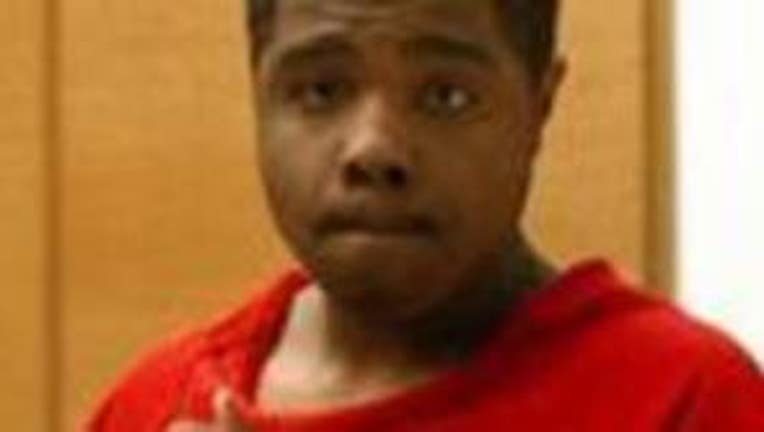 article
SEATTLE -- A man who was convicted as a juvenile of the 2008 killing of Seattle street musician Ed "Tuba Man" McMichael is back behind bars, this time for allegedly deliberately ramming a woman's car, the Seattle Times reported Tuesday.

The man, Billy Chambers, 18, was arrested by Seattle police last week after a woman said that he intentionally struck her car. Chambers was charged in King County Superior Court on Tuesday with second-degree assault and hit and run.

Prosecutors allege Chambers struck the woman's car and ran her off the road because she had filed a police report against him after an earlier car prowl.

Chambers is accused of rear-ending the woman's car while it was stopped for a traffic light in the Central Area at 23rd Avenue South and South Jackson Street around 3:45 p.m. Thursday. The woman told police that as she tried to drive away, the same car followed in the next lane and swerved toward the passenger side of her car, causing her to leave the roadway and strike a tree, according to charging paperwork. The woman was not hurt.

She told officers that she recognized the driver of the mid-1990s Ford Crown Victoria that hit her, according to charging papers. She said that she had reported him to police about a week earlier after he allegedly broke into her car, according to charging paperwork, the Seattle Times said.

Police located the Crown Victoria parked outside Chambers' home and were allowed inside. When Chambers was arrested, he told police that he had been sleeping all day and that someone else had been using his car.

Chambers was 15 when he and two other boys were prosecuted in McMichael's slaying.  He spent about 18 months at Maple Lane School in Centralia in connection with McMichael's death and an unrelated robbery.