Man shot in Central District by security guard dies


SEATTLE -- A security guard shot a man Tuesday night after the guard tried to break up a fight in a shopping center parking lot and the man allegedly pulled out a gun, police said.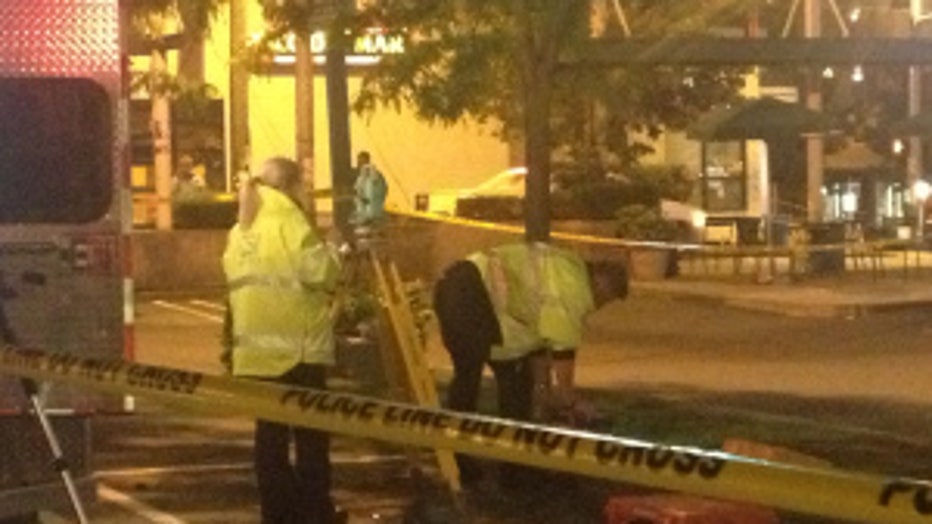 The man was taken to Harborview Medical Center in critical condition, officials said. He was pronounced dead Wednesday.

Witnesses said dozens of people scattered across the parking lot at 23rd Avenue and Jackson Street when shots rang out just after 7 p.m.

Investigators said an armed, uniformed security guard was working for the shopping center when he saw an altercation near the Starbucks. The guard asked the group to leave the parking lot, but one of the men pulled out a handgun and left him no choice but to open fire, he told police.

He then fired on the man and struck him in the torso. The other men fled the scene.

The parking lot and Starbucks has long been a neighborhood gathering spot and there are typically a lot of people in the area. Police said they were surprised no one else was hurt in the incident.

Neighbors said the violence in the area has to stop.

"It's a shame. It happens all over, but when it happens this close to your home you fear it because you don't know if it's gang related -- you never know if you're going to walk out the house and never make it back," Greg Beavers said.

Police are asking anyone who saw the shooting or who has any information about what happened to call 911 or the Seattle Police Homicide Tip Line at 206-233-5000.