Man who allegedly shot son, daughter pleads not guilty
 PIERCE COUNTY -- A 69-year-old man who is in custody as a suspect in the shooting of his adult son and daughter pleaded not guilty in court on Monday.

Michael Patrick League has been charged with first-degree murder in the March 24 death of his daughter, Danielle Faucett, 43. He was also charged with the attempted murder of his son, Dennis League, 46.

League was arrested early Sunday morning after he called 911 shortly before 3:30 a.m. and said he had shot his children. Court documents state that when police spoke with League, he told them about a host of family issues and that he had planned to kill his children for about an hour before shooting them.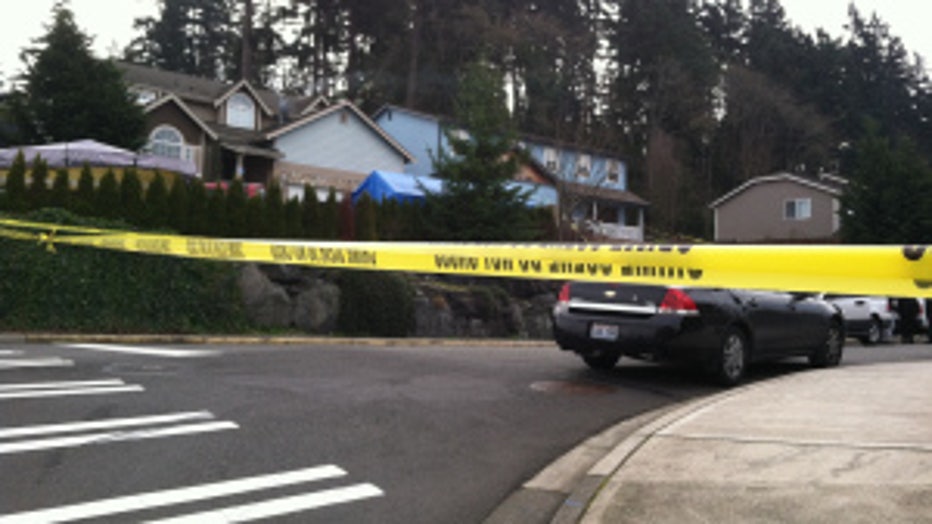 Court documents said that League told the 911 dispatcher he had "shot his son and daughter in the head" and "had committed a father's worst sin." He added that his son was moaning and that he wanted to shoot him again. League also said he was armed and intended to kill himself. He later told police he called 911 because he didn't want his wife or grandchildren to find their bodies.

Faucett died shortly after the shooting and his adult son is listed in critical condition at Tacoma General Hospital, but court documents said he is not expected to survive.

When police arrived at the scene, they found a gun and a pillow on the kitchen counter where League said he had left them. Police also removed League's wife and his two young grandsons from the home, they were unharmed and unaware of the shootings.

League's wife told police that her son had an alcohol problem and that Faucett suffered from schizophrenia. She said that living in the home with them, and Dennis League's two young sons, 6 and 7 years old, created a "difficult" situation for herself and her husband.

She also told detectives that she and her husband had been out of town and when they returned on March 22, the house was a mess. She said that when they returned, they learned that police had been called to the home because of a dispute between Dennis League and Faucett. She also told police that when she and her husband had discussed their family's issues in the past, her husband had said "he should just shoot 'em, shoot us all," but that she did not believe he was serious.

League's wife said that he was on medication for depression, pain, respiratory issues and high cholesterol, but that he had not been drinking on March 23 when she went to bed.

League appeared in a wheelchair and no bail was set. He remains in custody in Pierce County Jail.