Marysville School District sending resources to Freeman after school shooting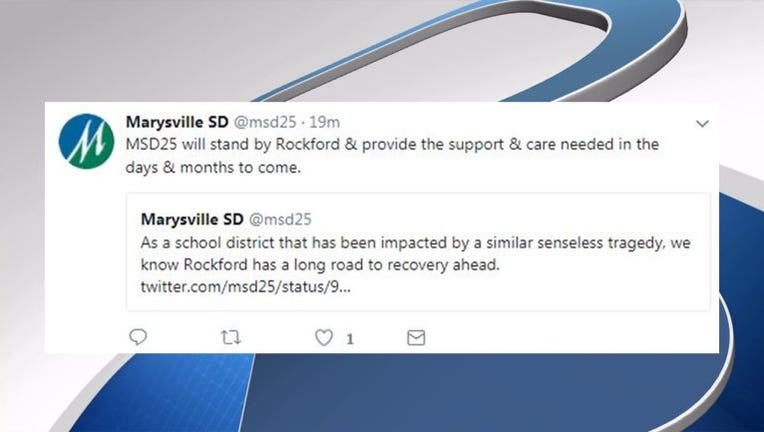 article


The Marysville School District is sending resources to Eastern Washington after a deadly shooting at a high school there.

A shooter opened fire at a high school in Rockford, killing one student, injuring three others and sending worried parents to the school in a frenzied rush, authorities said.

One child died at Freeman High School, while three injured victims were taken to a hospital and expected to survive.

Marysville administrators said the superintendent and a trauma-trained professional were headed to Rockford to help students and staff there.




Four students were killed and a fifth critically injured on Oct. 24, 2014, when 15-year-old Jaylen Fryberg opened fire on them before killing himself at Marysville-Pilchuck High School.

Read more about the Freeman High School shooting here >>