Mickey Mouse surprises kids with adoption date announcement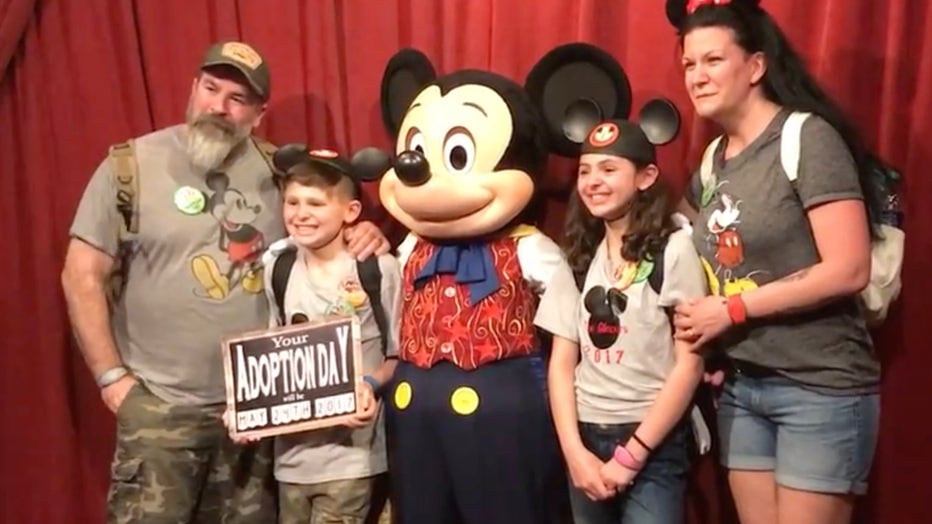 ORLANDO, Fla. -- During a recent visit to Walt Disney World, Janielle, 12, and Elijah, 10, got the ultimate surprise from Mickey Mouse, according to WTVT.

Foster parents Courtney and Tom Gilmour invited Janielle and Elijah into their home three years ago. Shortly before their trip to Orlando in April, Courtney and Tom were given an adoption date.

"I thought, 'How cool would it be for Mickey to hold up a sign telling the kids,'" Courtney Gilmour told WTVT.

Disney arranged a special meet-and-greet with Mickey Mouse after Courtney tweeted her plans to surprise the kids.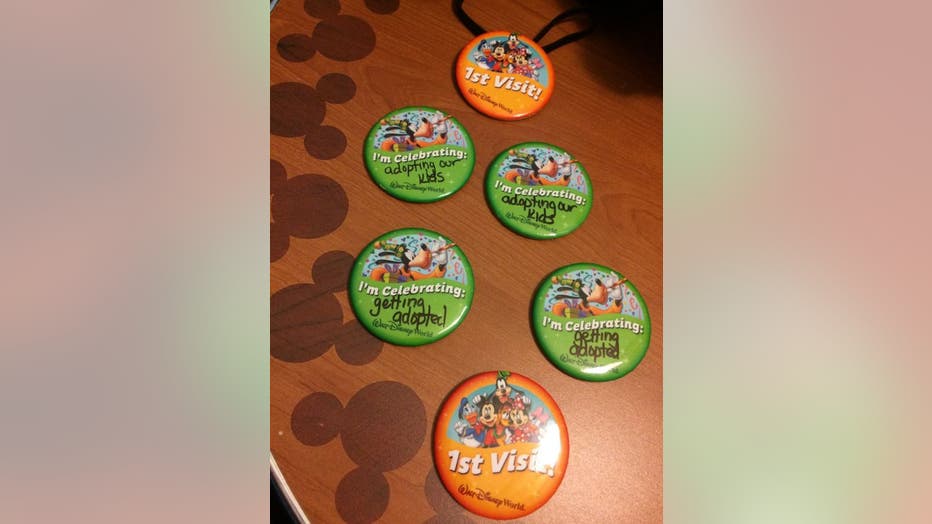 After Janielle and Elijah talked with Mickey for a few minutes, the kids were presented with a sign that revealed their upcoming adoption date.

"I shared the video because I want to continue to draw attention to foster care and adoption," Courtney Gilmour told WTVT. "Being a former foster child myself and now a foster/adopt mother, it's very important we don't forget there is lots of help needed."

Gilmour told WTVT the adoption day in May went "perfect."