Minimum wage debate takes center stage tonight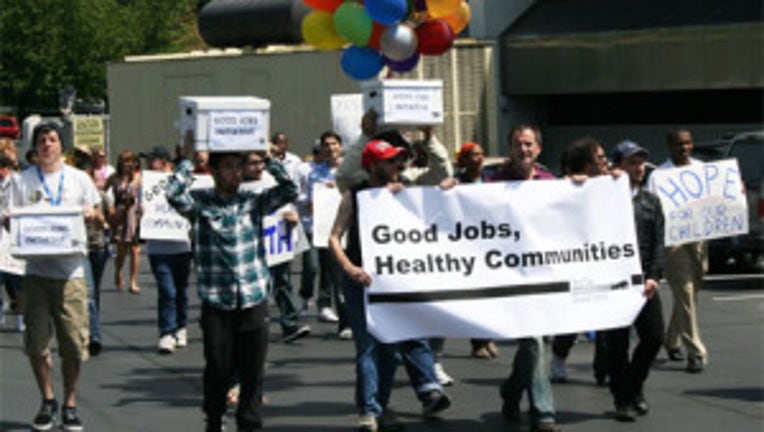 article


SEATTLE -- Hundreds of people are expected to gather at Seattle Town Hall tonight to hold an open forum on the $15 minimum wage movement.

City council members and other city leaders will hear testimony from people who make the minimum wage or a little more.

Organizers expect workers in healthcare, retail, fast food and child care to sound off on the issue.

Tonight's event is at Seattle Town Hall at 1119 8th ave. from 6-10pm. Doors open at 5pm.

Kshama Sawant spoke at another open forum Tuesday morning on the campus of Seattle Central Community College.

Sawant said,"The workers themselves said I am fed up of living a life of poverty even after so much drudgery. I've had it. I'm gonna fight for it. And it's after thousands and tens of thousands and hundreds of thousands demand this and organize themselves into a cohesive movement that we start seeing change."

Sawant is expected to attend tonight's meeting.