Missing Bellevue brothers found safe in Mexico, non-custodial mother arrested, FBI says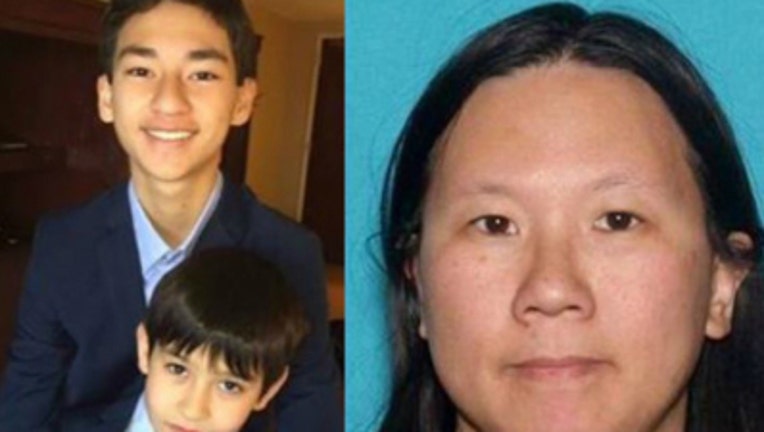 article


SEATTLE -- Two Bellevue brothers allegedly abducted by their non-custodial mother six months ago were found safe in Mexico and have  returned to Washington with their father, while the boys' mother was arrested on parental kidnapping charges, the FBI said Friday night.

Brothers Sage Cook, 15, and Isaac Cook, 9, were found in Mexico's Sinaloa state, the FBI said.

"This evening, they returned to Washington with their father, David Cook, and stepmother, Helen Cook, after being reunited in Mexico earlier today," the Friday news release said.

A felony warrant for custodial interference was issued by the King County Superior Court on September 3, 2015, for Faye Hsin-I Ku, 41, the mother of Isaac and Sage. A federal arrest warrant was issued on January 19, 2016, by the United States District Court, Western District of Washington, after Ku was charged with international parental kidnapping.

"Investigators developed information to suggest that Faye crossed the border illegally from San Diego to Tijuana with the three children on August 29, 2015," the FBI said.  "The FBI's Legal Attaché (Legat) office in Mexico City pursued a series of leads to identify their location and passed information to Mexican officials, who took prompt action, assuring the safety of the children."

The FBI's Seattle Division and Legat Mexico City coordinated the deportation of Faye Ku with the Mexican authorities.  On Friday night, officers accompanied Ku to Los Angeles International Airport, where she was taken into federal custody.

Her initial appearance in federal court is anticipated for Tuesday in the Central District of California in Los Angeles.