Naked Oregon sex offender crawls through doggie door of unsuspecting family during police chase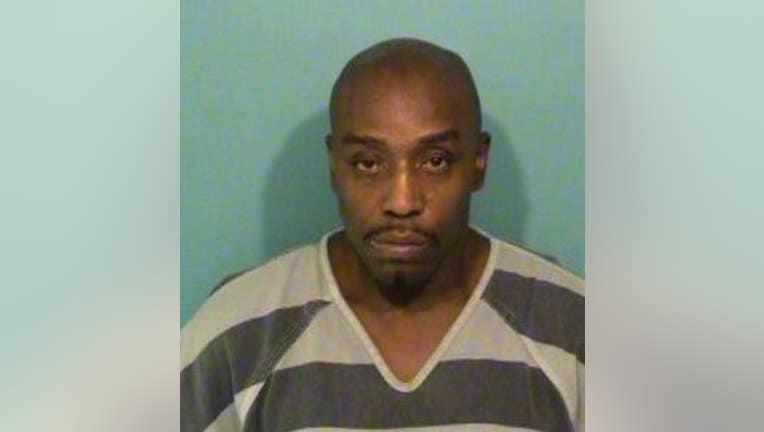 article


SALEM, Oregon (KPTV) -- When Salem Oregon police tried to arrest a sex offender on a parole violation Tuesday morning, they were in for quite a surprise.

Police received information that James Bufford, 49, was at a home on Alpine Drive NW, but when officers showed up to take him in, they say he was dressed only in underwear.

He ran out the back door of the home and started jumping fences; somehow in the process, he lost the only piece of clothing he had.

"At this point he's running naked, we don't have a visual, he's going over fences in three yards," police radio traffic was heard saying. "I just saw him in the bushes and he just jumped the fence and I can't get through this shrub where he just climbed through. He's in the house directly – it would be to the north, one house to the north."

That house belongs to Holly and Damon Tindall.

She was returning home from work to meet with contractors, but instead found police.

"The fellow had come through the fence here, the fence was over and apparently he went in through our dog door," she told Fox 12.



But that's not where this strange story ends.

After crawling through the doggie door to get inside, Bufford apparently decided he needed some clothes.

"The weird thing was he put on Damon's pajama pants," she added.

Not only the pants, but also her husband's T-shirt and slippers. The shirt was recovered near their shed, but she couldn't imagine why he'd been after clothes of all things - until she learned he'd been naked.

"It explains why he put on Damon's clothes," she laughed. "It also explains why the policeman asked me if I wanted Damon's pants back and I said, 'No,' and he said, 'Thank you, I appreciate that.'"

Bufford has a lengthy criminal history including rape, sex abuse and assault. He was arrested on that parole violation Tuesday, and is also now facing a slew of new charges: failure to register as a sex offender, burglary, criminal mischief, theft, escape and interfering with a police officer.