New machine at Harborview Medical Center will enhance patient care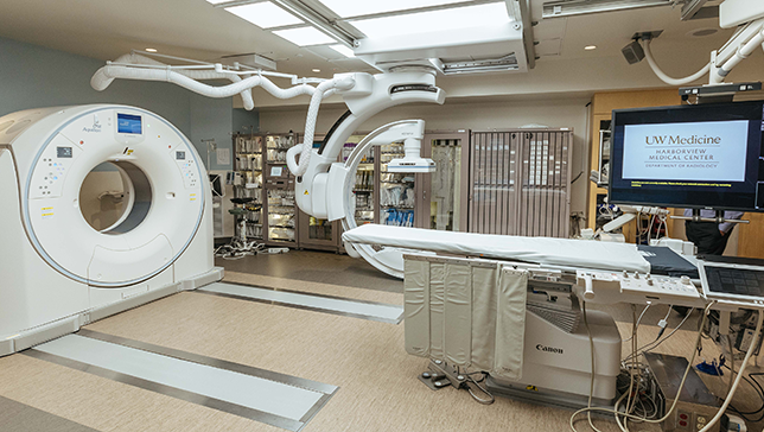 article
SEATTLE - In a significant leap forward for medical technology, the region's busiest trauma-care site introduced its newest machine that is expected to save lives and enhance patients' recoveries.
Radiologists at Harborview Medical Center welcomed a dual-purpose scanner last week, and it is one of only two models in the state and there about 30 across the suited states. 
The newly installed equipment is a fusion of real-time 2D images, known as fluoroscopy, with high-resolution 3D scans generated through computed tomography (CT).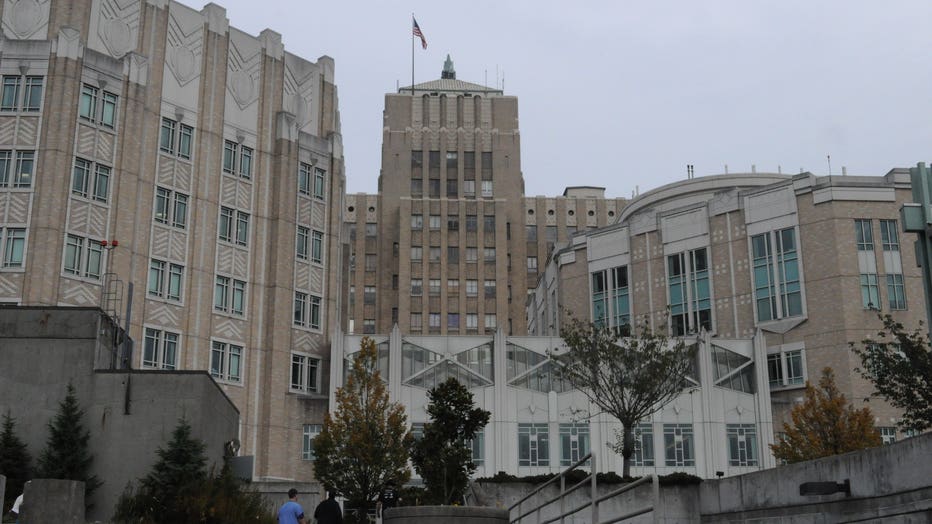 Harborview Medical Center in Seattle.
"What this machine enables us to do is scan the patient in this room, get real-time high-res images to identify the bleeding, and then immediately start the embolization.  It drastically cuts the time from diagnosis to intervention. And sometimes a few minutes can mean everything," said Dr. Hugh McGregor, UW Medicine's section chief of interventional radiology.
Radiologists use the scanners to map vital organs, blood vessels and other structures, and then use those maps to guide thin wire catheters in minimally invasive procedures. For example to ablate tumors or remove blood clots or drain fluid from where it shouldn't be, like in the lungs.