Police need help identifying man who planted credit card skimmer at Tukwila gas station pumps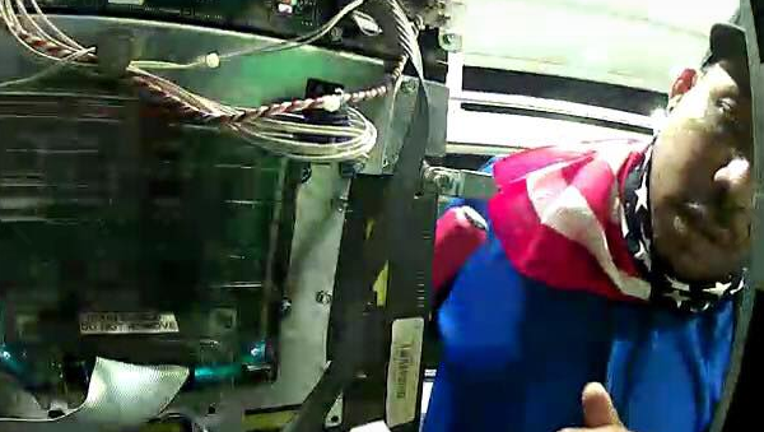 article


TUKWILA, Wash. -- Police need your help identifying a man who allegedly put a sophisticated skimmer on a gas pump at 48th and Interurban Ave S in Tukwila.

Police say last Wednesday (Aug. 22), a customer pumping gas at the 76 gas station noticed a seal on the machine was broken and it looked like someone tampered with its inner workings.

After telling the gas station manager, a credit card skimmer was discovered inside the machine.

"Normally, skimmers are placed over the top of the credit card slot and can be easily detected by wiggling them," Tukwila police said. "This particular type of skimmer is more high-tech than most in that it requires installation inside of the machine where it is completely hidden from sight."

Skimmers collect and store the data off credit cards that are inserted into the machine. Police said the thief must return to collect the skimmer in order to collect the date.

That's how police were able to get these images:



Detectives replaced the skimmer with a camera and waited for the suspect to return for his device. He did several days later.

"We were quickly treated to a deer in headlights look twice over after he realized that his skimmer had been taken and that he had a camera pointed right at his face," Tukwila police said.

Authorities believe the credit card skimmer collected about 60 transactions before being discovered. However, they don't believe any credit card information was stolen because police removed the skimmer before the suspect returned.

The suspect has distinctive tattoos on his knuckles. The vehicle he is associated with that is pictured is a 2016-2018 Nissan Rogue. His business associate is also pictured acting as the lookout.

If you know who either men are, send an email to the Tukwila police department at tips@tukwilawa.gov and reference case #18-5521 in the subject line.