Police: Serial robber strikes again, hits his 21st store in 3 months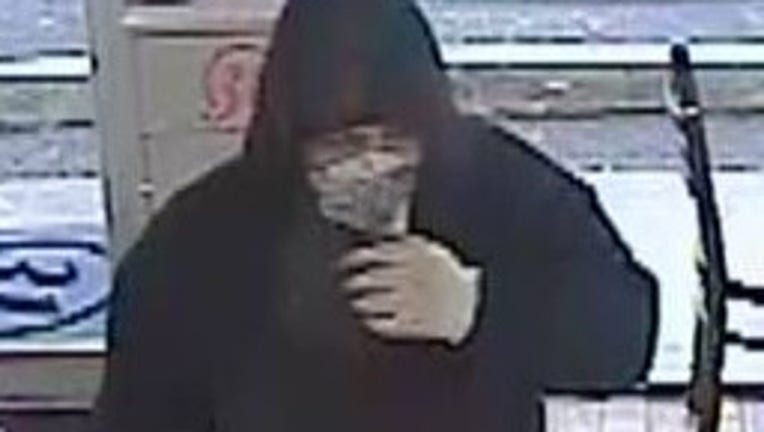 article
KING COUNTY -- A serial armed robber struck again Saturday, taking cash from three stores in just a few hours, police said.

According to police, the suspect robbed a Subway in Shoreline, a BigFoot Java espresso stand in Bothell and a Subway in Lake Forest Park. The suspect has hit 21 stores since October, police said, robbing multiple locations in King and Snohomish counties.

On Saturday, the suspect was wearing a bandanna over his face and waved a gun at store employees before getting away with cash. Lisa Nguyen was behind the counter when the suspect walked into the Subway in Lake Forest Park. She called it a day she will never forget.

"We see the guy come in with a gun," Nguyen said. "He gets his gun like this and says, 'I have a gun, get all the money. Give me all the money.'"



In some of the robberies, the suspect has allegedly reached over the counter and pushed open the till himself.

A getaway driver is believed to be waiting nearby, police said. Myrle Carner of Crime Stoppers of Puget Sound said it's worrisome the suspect is desperate.



"What bothers me about these is that he's getting desperate and he's entering these businesses, someone is going to get shot," Carner said.

The suspect is described as 25 to 30 years old, 5'2"-5'6", of possible Hispanic descent and has a stocky build. He wears a hooded sweatshirt and a bandanna during the robberies.

Anyone with information about the serial robber should call Crime Stoppers at (800) 222-TIPS.