Prosecutor: Women intentionally overdose teen with heroin, rob him, go on shopping spree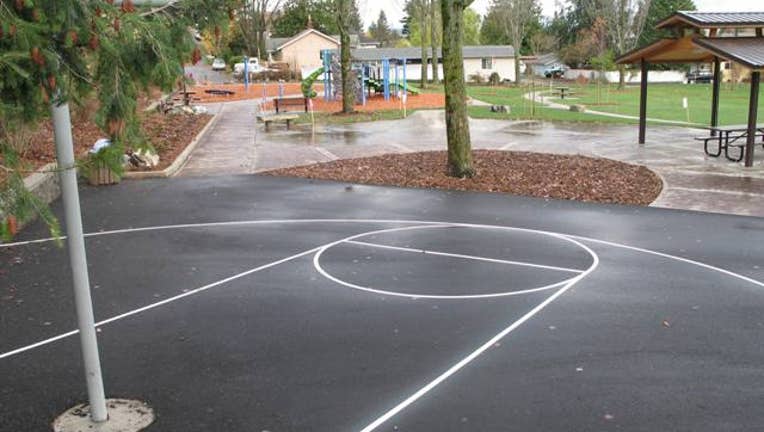 article


BELLINGHAM -- Two young women are in jail on second-degree murder charges after purposefully overdosing a young man on heroin so they could steal his money and go on a shopping spree, Whatcom County prosecutors allege.

Lucy Lillian Pearson, 33, and Nichole Star Coggins, 27, were charged with second-degree murder, second-degree theft, and identity theft in Whatcom County Superior Court for allegedly murdering 19-year-old William Litvin.

Litvin was found slumped over and dead of an overdose of heroin, cocaine and marijuana on Oct. 5. at Franklin Park in Bellingham, police said.

According to court documents, Litvin -- a Chelan native who attended Western Washington University off and on -- was at his home on the evening of Oct. 4 with his roommates. He was drinking beers and snorting small amounts of cocaine that night, his roommate said, and seemed to be in a fine state before roommates went to bed.

But roommates noticed he was missing on Oct. 5, and they called police late that evening and learned that he had been found dead in the park, documents show.

Police worked to piece together what had happened after Litvin's roommates went to bed and before he was found dead the next morning.

As part of the investigation, police contacted Litvin's bank and found he had multiple withdraws on his debit and credit cards after he was found dead. Police used surveillance footage at a nearby McDonald's to find it was allegedly Coggins and Pearson who used his cards. The two were brought in for questioning.

Coggins claimed that the 19-year-old called him on Oct. 5 and asked to buy heroin, court documents show. Pearson and Coggins met Litvin at a nearby bank so he could withdraw money, Coggins said, and then the three went to the park to use the drug. Coggins told police Litvin injected about 60 "units" of heroin and the three laid in the park and "looked at the stars."

After a while, Coggins allegedly noticed Litvin had passed out. She moved Litvin onto his side so he wouldn't choke, she told police, and the female pair grabbed Litvin's bank card so they could take out more money. Coggins said the young man was breathing when they left the park.

Neither Coggins or Pearson called 911, even though they both stated they were "freaked out" that Litvin had passed out.

While police tried to confirm Coggins' story, they allegedly researched her call and text history. They found a text from Coggins to Pearson in reference to Litvin that allegedly read "Baby getting him so high he passes out our knock him out and we will hit the ATM."

From Oct. 5 - 6, Coggins and Pearson racked up more than $1,000 in ATM charges on Litvin's card, police said, only stopping once they were called in for a police interview. Police found this and the text was enough to charge the two on murder and theft.

Though neither woman intended to kill Litvin,  it appears from court records, they are charged with murder because the death was in connection with robbery, another felony.

Coggins and Pearson both have a crinimal history, the Bellingham Herald reported.