Seahawks legend Curt Warner shares family's struggles raising twins with autism
CAMAS, Wash. -- Seahawks legendary running back Curt Warner says he disappeared from the spotlight for two decades because his family was in crisis.

Warner battled back from a career-threatening knee injury during his career with the Seahawks in the 1980s, but says that pain could not prepare him for raising twin boys with autism.




Two of Warner's four children, twins Austin and Christian, now 23-years-old, are on the lower-functioning end of the autism spectrum disorder. It's something the Seahawks great kept secret from friends for 20 years.

"They didn't know because I didn't tell them," says the 56-year-old Warner.

Not because Warner was ashamed, but because what his family had been through was so emotional.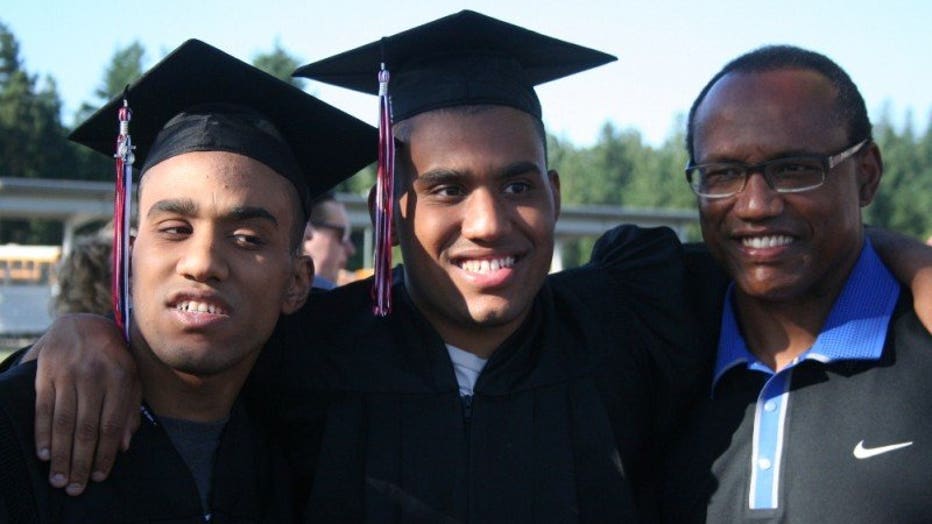 He continues, "I can talk about it now. Whereas beforehand, I probably couldn't talk about it. Without choking up. Literally choking up because nobody wants to see your children suffer."

Life has never been easy for Warner, who grew up as the youngest member of the only black family in the tiny coal-mining town of Wyoming, West Virginia. Penn State recruited him, where Warner became an All-American and helped deliver the university's first national championship. The Seahawks drafted him with the third overall pick in 1983, behind future Hall of Famers John Elway and Eric Dickerson.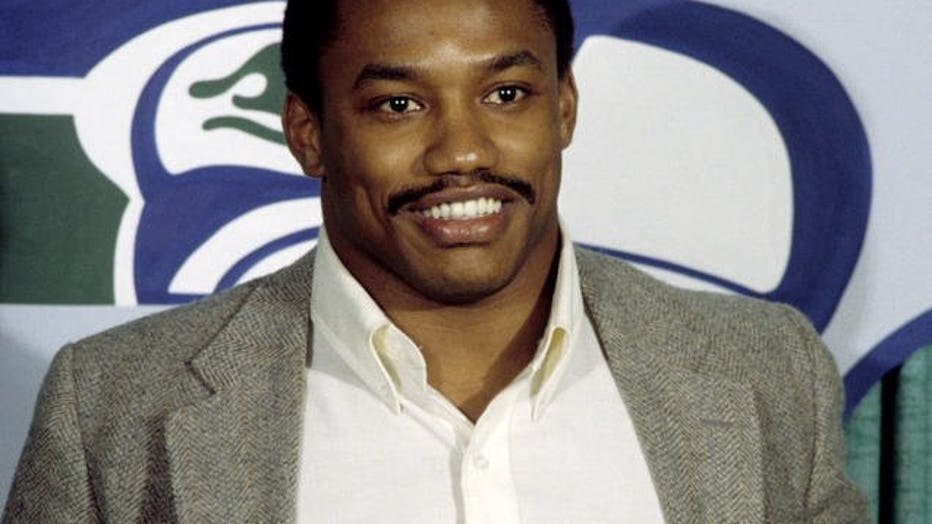 Seattle Seahawks running back Curt Warner at a press conference announcing him signing to the Seattle Seahawks in July 1983. Curt Warner - Seattle Seahawks - File Photos (AP Photo/NFL Photos)


Warner carried the Seahawks to their first conference championship game during his rookie year and was a three-time Pro Bowler.

He married Ana Teresa Mendes Costa, a model from Brazil, and the two started a family.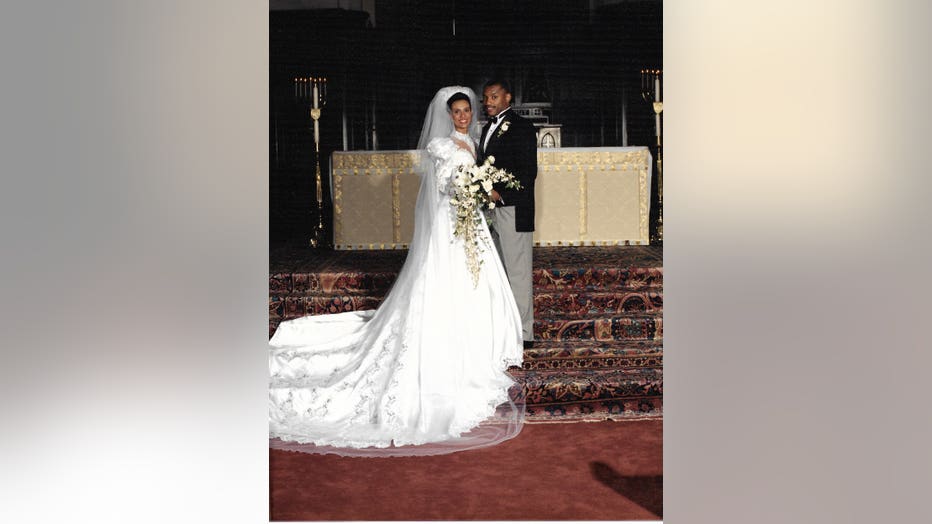 First a son. Then just more than a year later, twin boys, who were slow to reach the typical developmental milestones and seemed to have a language all their own.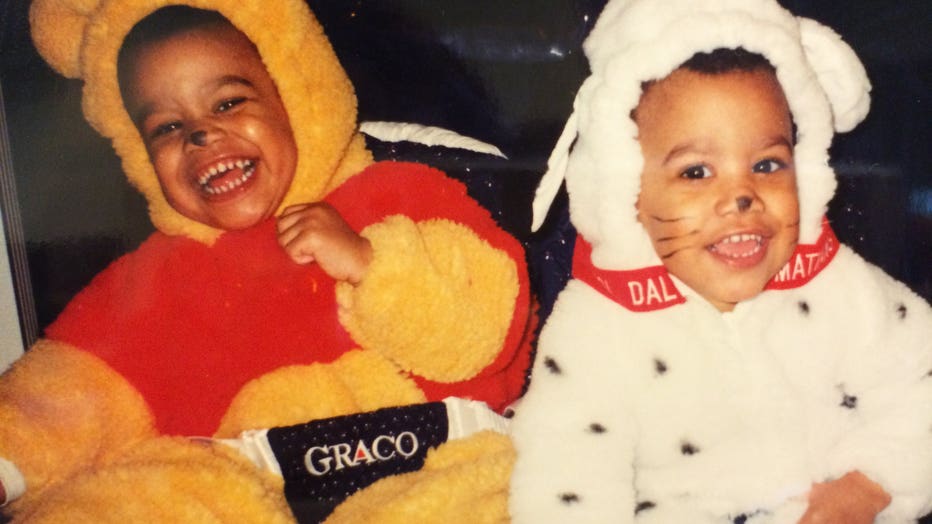 When Austin and Christian turned 5-years-old, the doctors gave the Warners a diagnosis.

"At least we had a name. Before that it was just like bad parenting," Ana Warner says.  "Bad parenting because they were out of control."

Curt adds, "So it must be something you're not doing as a parent. I'm like come on here, we're not bad parents."

But they were parents who would be pushed beyond anything they could imagine when the twins became teenagers. Unable to communicate and frustrated by it, Austin and Christian would kick holes in the walls, bite themselves bloody and bang their heads against the floor. But the Warners say, they hit rock bottom in February 2008.

"When I open his bedroom door fire is everywhere," Ana recalls.

Austin had found a lighter. Their house burned. All of Curt's keepsakes and awards from a remarkable football career and all of the families belongings were lost in the fire.

The Warners' oldest son, Jonathan, now 24, remembers it too well.

"That was a breaking point and I'm like, ok, I'm done. I'm done with all of this. I don't want to be in this family anymore," Jonathan recalls.

He says at that time his brothers' behavior made him feel isolated.

"My friends had brothers," Jonathan says. "They would do brother things. Go out hang out and play basketball. I couldn't do that so a lot of anger was built up. A lot, a lot of anger."

Curt says, "One thing I've  learned from playing sports, sometimes you just have to hang in there. There's no timeouts. There's no halftime. It's life and you can't walk away just because you don't like it."

It's persistence that's paid off over time. The twins graduated from special education classes. While their language is limited, they can now communicate better than ever before.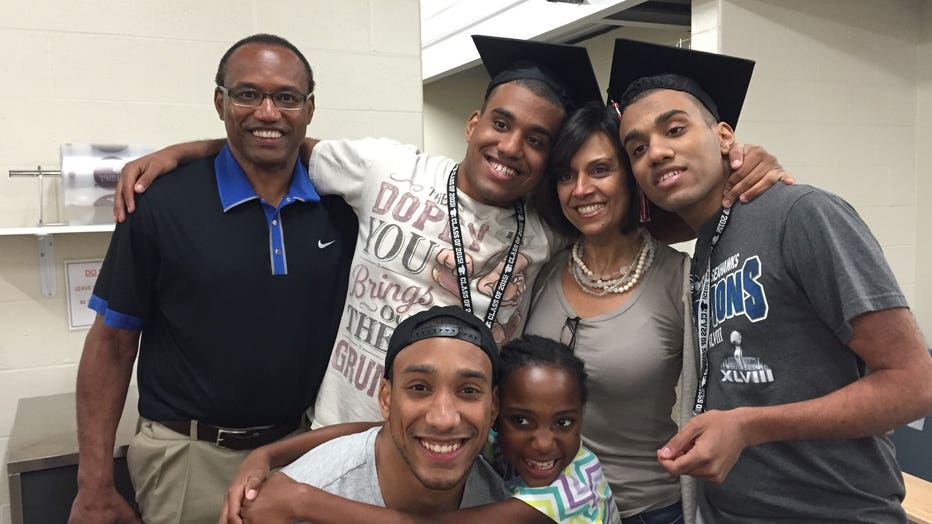 They both have jobs. Christian helps sort and track uniforms, while Austin is busy spraying and scraping labels off shipping containers at a company that makes silicon wafers in Vancouver, Washington.

They both are assigned on-site job coaches like Kathy Weber with Employers Overload.

"I would say he came in here like a boy," Weber says about Austin. "He's now working like a man. He's very proud of that, too, and that makes me happy."

The Warners say they are now living, not drowning, in the challenges brought by autism and opening up about their family's struggles. Yes, it's still chaotic, but balanced with a lot of love.

"Our family is very caring," Jonathan says. "My mom and dad are probably the two most loving people you will ever meet in your entire life."

Curt adds, "I love my wife and I love my family. I got to help and assist in any way I can."

Curt and Ana Warner hope greater awareness and stepped up research will lead to a medical breakthrough for autism, giving Austin and Christian a better chance at a more typical life.

They have written a book about their experiences, titled, "Waiting for a Miracle". They're now looking for a publisher.