Seahawks sign last of their 2013 draft choices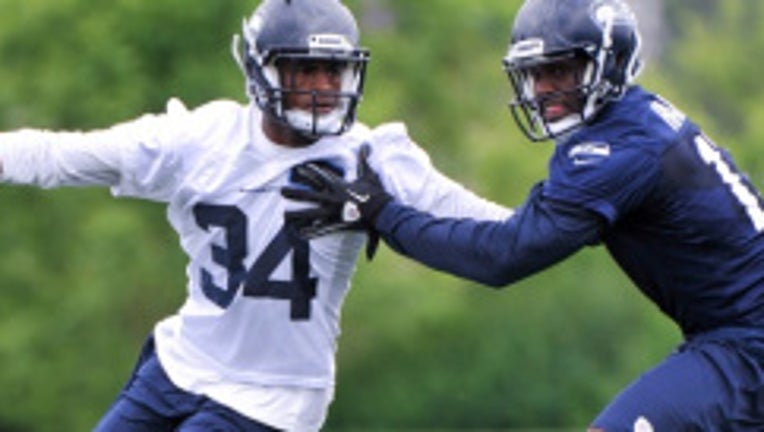 article


By Clare Farnsworth

Seahawks.com

RENTON, Wash. --The Seahawks have signed the last of the 11 players the team had selected in the 2013 NFL Draft.

Fifth-round cornerback Tharold Simon and seventh-round tackle Michael Bowie signed their rookie contracts to complete the signings, the team announced Thursday.

Simon, a cornerback from LSU, was drafted in the fifth round. Bowie was the last of the team's four picks in the seventh round.

While Simon has been sidelined for the team's OTA sessions, the 6-foot-4, 332-pound Bowie has been working at right tackle with the No. 2 line.

Simon started 15 games in three seasons at LSU, and last season he led the Tigers in interceptions (four) and passes defended (nine). Bowie began his college career at Oklahoma State and finished it at Northeastern State in Oklahoma.

On Wednesday, the Seahawks claimed rookie defensive tackle Michael Brooks off waivers from the Lions.

The 6-foot-3, 294-pound Brooks played at East Carolina and signed with the Lions this month. Brooks had 34 tackles as a senior and was named second team All-Conference USA, despite being limited to 10 games because of an injury.

To clear a roster spot, guard Jordon Roussos was waived.