Seattle tourist captures once in a lifetime shot, needs your help for fairy tale ending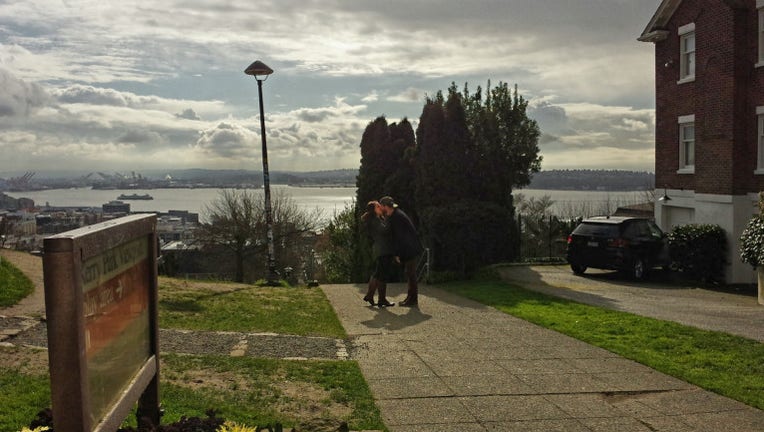 article


SEATTLE -- A Seattle visitor who happened to snap a photo of one couple's special moment took to Reddit Sunday in an effort to help find the mystery pair, and give them a precious memento.

Redditor serg82 says he was visiting Seattle on Valentine's Day when a tour group he was part of traveled to Kerry Park in the early afternoon. The tour group was packing up, when serg82 just happened to spot a young man bend on one knee to propose to his girlfriend. Serg82 quickly snapped a quick photo.

MORE: FOUND! Couple from stunning rainbow proposal photo comes forward

"The tour bus was about to leave, and I was the last person to get on board," Serg82 said. "But I was able to snap a photo of the moment before I got back on the bus.

Now, he's hoping the Internet can help him track down the couple so he can send them the special picture.

"I'm uploading it here (Seattle subreddit) on the off chance someone knows these people and could pass it along to them," Serg82 said.

Do you recognize the couple? Email us at tips@q13fox.com or comment below and we'll try to pass the picture along.