Seattle's King Street Station main lobby to reopen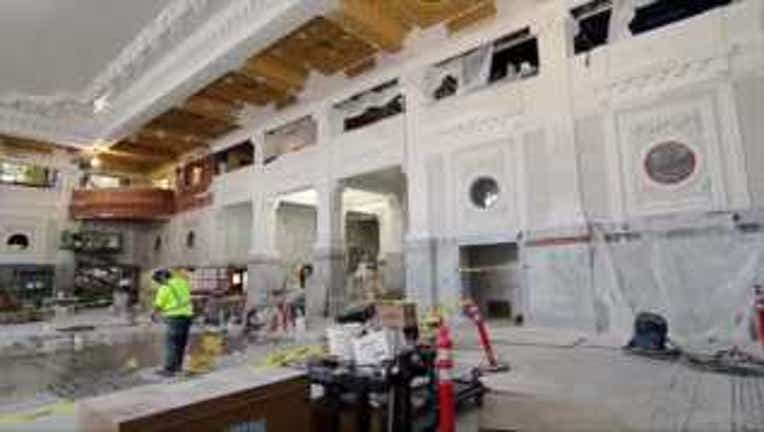 article
SEATTLE -- Mayor Mike McGinn and other distinguished guests will join the Seattle Department of Transportation in a ceremony to officially reopen the main waiting room of the King Street Station Wednesday.

Crews restored the waiting room to its original 1906 grandeur with an ornamental plaster ceiling, marble walls, glass mosaic and a new grand chandelier. Construction of the new lobby cost just over $7 million -- it is part of a $55 million restoration project, which includes a seismic retrofit and facility upgrades.

The reopening event is open to the public.