Snoop Dogg's 'quit smoking' announcement turns out to be an ad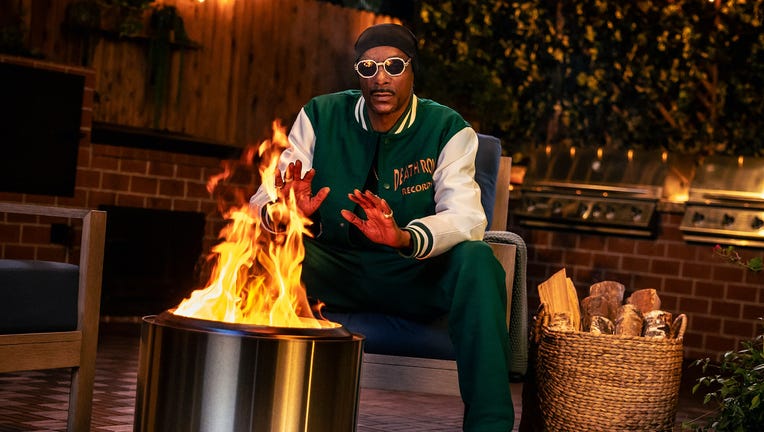 article
GRAPEVINE, Texas - Remember when Snoop Dogg said he was going to give up smoking? Turns out it was a ploy for an advertisement. 
"After much consideration and conversation with my family, I've decided to give up smoke.  Please respect my privacy at this time," the rapper wrote on his official Instagram page last week. 
Many thought it was him announcing that he was done with smoking marijuana, but the rapper never clarified what he meant. 
RELATED: Snoop Dogg says he's 'giving up smoke'
However, on Monday, Snoop Dogg posted a video on X, formerly known as Twitter.
"I'm done with smoke," the caption read. "I'm going smokeless with @SoloStove. #ad." 
Solo Stove manufactures smokeless fire pits, and they collaborated with Snoop Dogg to make him the "smokesman" as they launch their most recent products. 
"I love a good fire outside but the smoke was too much. Solo Stove fixed fire and took out the smoke. They changed the game and now I'm excited to spread the love and stay warm with my friends and family," Snoop Dogg said in a news release. 
RELATED: Snoop Dogg, Petco team up for pet-care campaign: 'It takes a Dogg to know a dog'
The rapper will also partner with the company towards designing a new line of products including a limited edition bundle that includes: a Bonfire Fire Pit, a fire pit stand, a Snoop bucket hat, and a Snoop x Solo sticker pack.
The limited edition bundle is priced at $349.99 and will go on sale at 10:00AM ET on November 20. The products are available at solostove.com and goingsmokeless.com.
"We're stoked to have a product so good, it even inspired Snoop to go smokeless. As the most popular smokeless fire pit in the world, Solo Stove is all about bringing people together and creating a vibe that encourages you to sit back, relax, and enjoy your time with friends and family. Snoop, like Solo, is about good moments, and we're looking forward to welcoming even more people to the Solo Stove family." John Merris, CEO of Solo Brands, also said. 
Despite all the hype surrounding Snoop Dogg's announcement and ad, the rapper earlier this year said he was cutting down on smoking after becoming a grandfather. He told the Daily Mail that he wants to be more aware of his lifestyle choices, because he wants to see his grandchildren grow up. 
This story was reported from Los Angeles.