State legislative session begins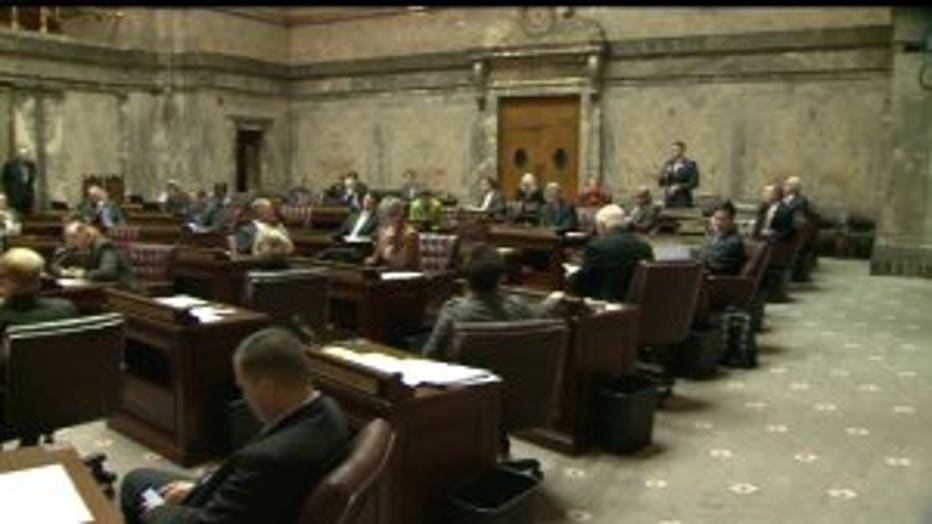 OLYMPIA -- Today marked the opening of the State Legislative session in Olympia.  There's a lot on lawmakers' plates, including a potential increase in the gas tax, a call for more money for schools, and a mandate that insurance companies provide abortion coverage.

After a ceremonial welcome, House lawmakers got right to work on the first order of business, a controversial bill to offer financial aid to children of illegal immigrants.

"Without enactment of this proposal," said Rep. Sharon Santos (D-Seattle), "many of the best and brightest among us are in fact excluded from contributing all that they are able to our communities."

Like last year, the so-called DREAM Act once again passed the Democratic House, but faces an uncertain future in the Republican controlled Senate.  "We have approximately 32,000 students right now that can't get state need grant that qualify," said Sen. Barbara Bailey (R-Oak Harbor).  "The problem is not who qualifies, it's a problem with how much money is there."

Both sides say hammering out a multi-billion transportation package is a high priority, but still can't agree on what kind of WSDOT reforms they will attach to a 10-cent increase in the gas tax.

Senate leaders are keen to avoid any more problems like the 520 pontoons.  "How do we show that public that when they put their hard-earned dollars into these projects, that it's money well spent," said Senate Majority Leader Rodney Tom (D-Medina).  "We think some of those reforms are fundamental in order to go forward with that."

Democrats argue that Republicans aren't willing to take the hard vote on a tax increase.

"It's been incredibly frustrating," said Sen. Sharon Nelson (D-Seattle).  "When you look at the thousands of jobs it will bring to the state in the middle of the economic recovery, it's important."  She called the Republican calls for reforms are "road blocks."

Tomorrow Governor Inslee weighs in.  He'll speak to a joint meeting of the Legislature in his State of the State Address.  He's set to lay out his priorities for what he hopes will get done down during the short two-month session.