State Sen. Ed Murray takes step to run for mayor of Seattle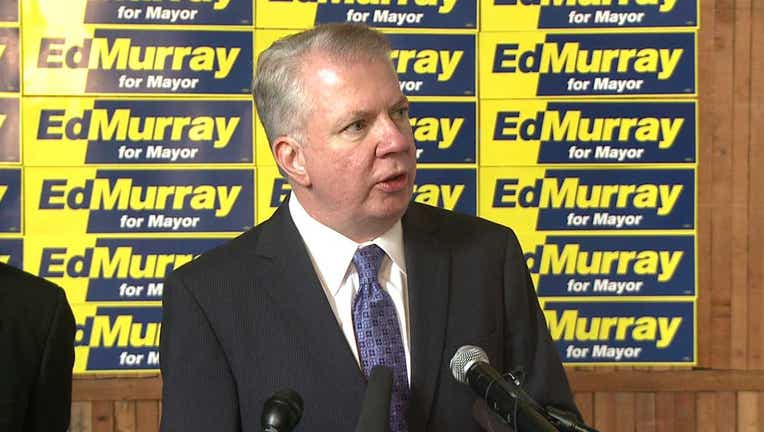 article
SEATTLE -- State Sen. Ed Murray, D-Seattle, who led the fight for the state's same-sex marriage law, announced Wednesday he is forming an exploratory committee to run against Mayor Mike McGinn next year.

At a news conference on Capitol Hill, Murray said, "I seek the office of mayor not to oppose any person, but to propose new leadership  for the city of Seattle."

Murray said he does not seek the office to become Seattle's first gay mayor, but to be a mayor "who gets things done."



Last week, Seattle City Councilman Tim Burgess announced he would challenge McGinn in the 2013 mayoral election. The only other announced candidate is real estate broker Charlie Staadecker.

Since 1995, Murray has represented the 43rd Legislative District, which   includes Capitol Hill, the University District, Madison Park and Wallingford.

The question is how much will he run on the issues of gay rights in Seattle?

"Anybody else who's probably going to run in this race basically shares the same values.," Murray said. "But I don`t think we share the same experiences as how you accomplish those values.  I don`t think we share the same experiences in leadership styles. And I think this is a time I can bring my own unique experience to bear on this issues that face this city."

Murray said he will spend the next few months gauging support from neighborhood groups and business and civic leaders.