Tensions rise between McGinn, Holmes at high-tech policing announcement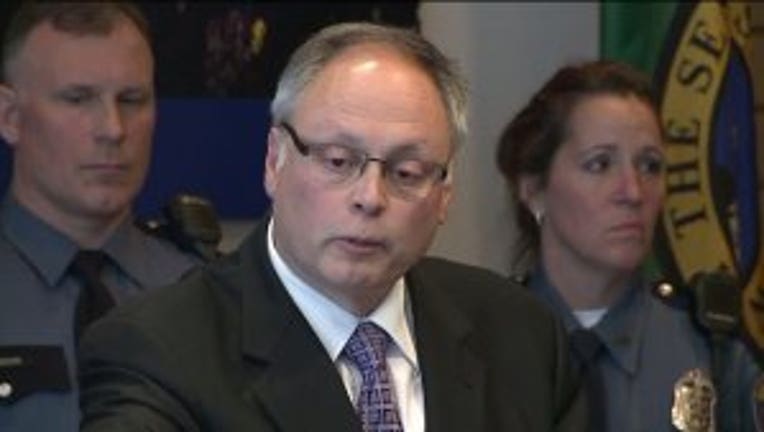 article
SEATTLE -- The Seattle Police Department is looking to stop criminals before they strike.

In a method called "predictive policing," that incorporates a range of new computer technologies, officers are hoping to predict where and when crimes happen.

Police said the burgeoning technology will make the streets a lot safer.

"With a fair amount of accuracy, you can predict where crime is going to happen in the future," said Seattle Police Chief John Diaz. "Incredible."

Diaz said the technology works by using computer software that crunches crime stats all over the city for the past years. Then, that data is filled in to help predict where crime will happen next.



"It uses an algorithm based on previous crime and then updated crime and it provides predictions for each of our watches," said SPD Sgt. Bryan Grenon, who is in charge of the system.

Seattle Mayor Mike McGinn said the software helped lower crime in some Los Angeles neighborhoods by 13 percent.

But on the day when the mayor rolled out this new program to help police, there was plenty of controversy over the plan to reform the Seattle Police Department. Mayor McGinn said City Attorney Pete Holmes is working against him and the police chief in the ongoing efforts to comply with the Department of Justice and stop a pattern of excessive force in the police department. The mayor even claimed Holmes shared confidential documents with the monitor in charge of the reforms.

"You want to be able to share and strategize and collaborate with your attorney without that information being shared against your will or used to undermine your own objectives," McGinn said.

The mayor wants Holmes out in this case and another attorney assigned, proposing an ethical screen, meaning the new attorney won't reveal anything to Holmes. But Pete Holmes said he has no plans to step aside. That charter gives him control over all city litigation, and there is still a pending federal lawsuit if Seattle doesn't comply with the Department of Justice.

"It's not going to happen," said Holmes. "The mayor needs to read the city charter."

There are even suspicions that the disagreement between two of Seattle's top elected leaders could end up in a courtroom. Seattle's police chief said it's slowing down a process that needs to speed up. Like his new high tech software to predict future crimes, he wants reforms in place sooner - rather than later.

"The longer we wait, it doesn't really serve our city well so my approach has really been, let's get this done as quickly as possible," Diaz said.