Three critically hurt in Everett house fire possibly caused by space heater
EVERETT, Wash. - Three people were critically injured Wednesday morning after a fire at a home in Everett.
Crews responded to a report of a fire near 34th Street and Broadway at about 4:15 a.m.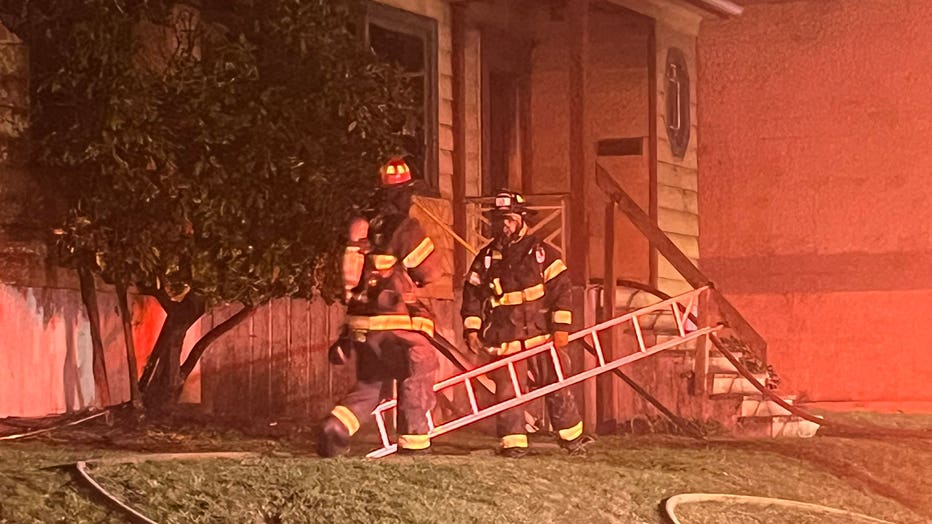 (Everett Fire Department)
Fire officials said two people inside the home were rescued and another person escaped. Two were taken to Harborview Medical Center and one person was taken to Providence, all in critical condition.
The Red Cross is assisting two other people.
Crews said it took more than an hour to put out the fire. More than 50 firefighters and 20 vehicles responded.
The cause of the fire is under investigation, but firefighters said preliminary reports indicate a space heater near a mattress may have been the cause.
Broadway was closed in both directions for several hours but has since reopened.
The Everett Fire Department put out several tips to help prevent heating fires:
Place space heaters on a solid, flat surface.
Keep anything that can burn, like bedding, clothing, and curtains, at least 3 feet away from your heater.
Make sure your heater has an automatic shutoff, so if it tips over, it shuts off.
Plug space heaters directly into wall outlets, don't use an extension cord or power strip.
Turn space heater off when leaving the room or going to bed.
Make sure the smoke detectors in the home are working.