'Tranq:' US names veterinary drug mix of xylazine, fentanyl an 'emerging threat'
The U.S. has named a veterinary tranquilizer as an "emerging threat" when it's mixed with the powerful opioid fentanyl, clearing the way for more efforts to stop the spread of xylazine.
The Office of National Drug Control Policy announced the designation Wednesday, the first time the office has used it since the category for fast-growing drug dangers was created in 2019.
Dr. Rahul Gupta, director of the drug policy office, said xylazine has become increasingly common in all regions of the country.
It was detected in about 800 drug deaths in the U.S. in 2020 — most of them in the Northeast. By 2021, it was present in more than 3,000 fatalities —with the most in the South — according to a report last year from the Drug Enforcement Administration.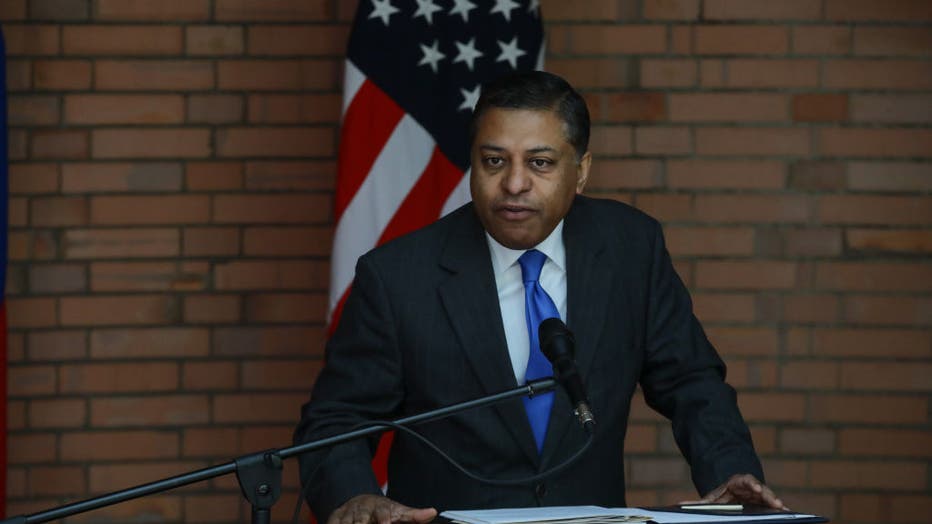 The Director of the White House Office of National Drug Control Policy (ONDCP) Dr. Rahul Gupta (Photo by Juancho Torres/Anadolu Agency via Getty Images)
"We cannot ignore what we're seeing," Gupta said. "We must act and act now."
Xylazine was approved for veterinary use in 1971. Sometimes known as "tranq," it's been showing up in supplies of illicit drugs used by humans in major quantities in only the last several years.
It's believed to be added to other drugs to increase profits. Officials are trying to understand how much of it is diverted from veterinary uses and how much is made illicitly.
RELATED: 'It's pretty terrifying:' Founder of drug recovery program's warning about 'tranq' dope
The drug causes breathing and heart rates to slow down, sometimes to deadly levels, and causes skin abscesses and ulcers that can require amputation. Withdrawal is also painful.
While it's often used in conjunction with opioids, including fentanyl and related illicit lab-made drugs, it's not an opioid. And there are no known antidotes.
Gupta said his office is requesting $11 million as part of its budget to develop a strategy to tackle the drug's spread. Plans include developing an antidote, learning more about how it is introduced into illicit drug supplies so that can be disrupted, and looking into whether Congress should classify it as a controlled substance.
RELATED: Zombie drug: Police, addiction services warn horrific new fentanyl mix 'Tranq' has arrived in the Seattle area
Gupta said it needs to be available for veterinary uses even amid crackdowns on the supply used by people. He also said systems to detect the drug and data about where it's being used need to be improved.
The drug is part of a deepening overdose crisis in the U.S.
The U.S. Centers for Disease Control and Prevention estimates that more than 107,000 people died from overdoses in the 12 months that ended Oct. 31, 2022. Before 2020, the number of overdose deaths had never topped 100,000.
Most of the deaths were linked to fentanyl and other synthetic opioids. Like xylazine, they're often added to other drugs — and users don't always know they're getting them.