Under new state law, domestic violence victims to be notified if abusers try to buy a gun
SEATTLE – One-in-four women and one-in-seven men will become victims of domestic violence nationwide, according to the CDC. In Pierce, King and Snohomish Counties, domestic violence homicides went up last year compared to 2015. That's according to data from Washington State Coalition Against Domestic Violence. That's why victims' advocates are celebrating a bill signed into law Wednesday by Gov. Jay Inslee. If someone who has a felony, a domestic violence misdemeanor or is the subject of a protective order tries to buy a gun, their victim could get notified.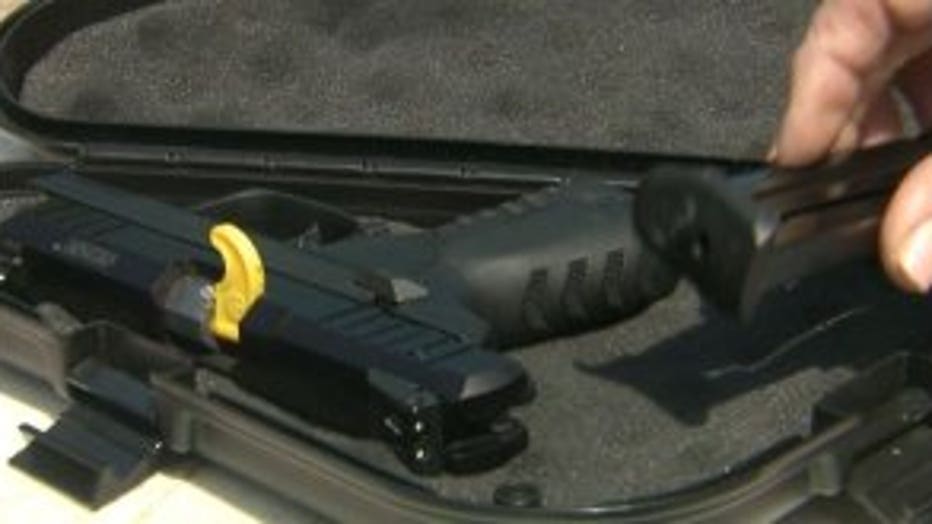 The new law says the gun dealer must tell the Washington Association of Sheriffs and Police Chiefs.  WASPC operates a victim notification system. "This person, your ex, this abusive person that you have a protection order against, they just tried to buy a gun and they were denied," said Tamaso Johnson, public policy coordinator for the Washington State Coalition Against Domestic Violence. But as Johnson explains, most abusers don't stop there. He says they often then try to borrow a gun from a friend or buy one illegally in the black market to use on their victim. Johnson points to statistics gathered from WSCADV that shows half of domestic violence homicides involve a gun. "Some survivors may wish to avail themselves of their Second Amendment rights to purchase a firearm, take safety precautions, whether that means telling their friends where they are, relocating, getting out of town for a little bit, or checking in with their advocate at their domestic violence program," said Johnson. It's a notification turned action plan for domestic violence survivors like Stephanie. "I came from a domestic violence situation where I didn't know that there was resources for me to turn," said Stephanie. Stephanie shared her story of survival with the YWCA of Kitsap County in a YouTube Video. "My ex-husband did everything in his power to put the fear of you're going to die. Even if it meant slashing the tires or trying to run me and the children off the road," said Stephanie. Stephanie and others are now armed with knowing if their attackers try to get armed. The notification system comes with a $1.5 million price tag. The new law allows WASPC to establish a grant program. The money there would allow local law enforcement to conduct investigations into people who illegally tried to buy a firearm. "Any amount of money at the end of the day is a small price considering the lives it could save," said Stephanie.   "There is an appeal process written into the law for those who believe they were wrongfully denied based on an erroneous background check," said Johnson. Q13 News reached out to three Second Amendment rights groups locally and nationally to get their positions on the bill. We have yet to hear back.