VIDEO: USS Nimitz arrives in Everett; sailors get warm welcome home


By Dan Loya

Q13 FOX News photojournalist

SEATTLE -- The USS Nimitz is  back in Everett Monday after a nine-month deployment.

The Nimitz arrived  just in time for the holidays.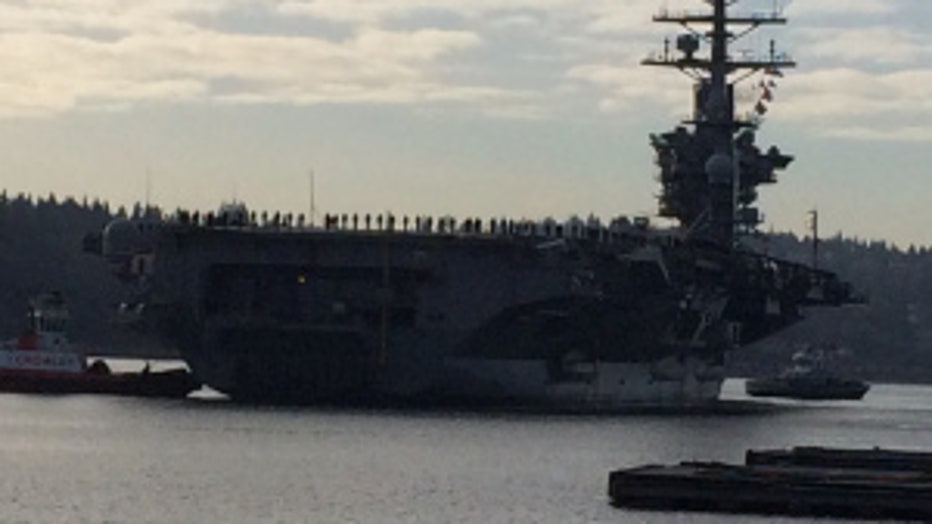 The USS Nimitz returned to Everett Monday.


The nuclear-powered aircraft carrier left the area in March and served as Operation Enduring Freedom close-air support to coalition ground troops.

The Nimitz was scheduled to return home in August but was re-directed to the Red Sea during the crisis in Syria.

Military officials told the Everett Herald that they are proud of the sailors and Marines of the Nimitz, that the entire team showed resiliency and can return home with pride for what they accomplished while away.

Many spouses and well-wishers were in Everett Monday to welcome the sailors home. Watch the video report.