Whistle-blower at Hanford nuclear site fired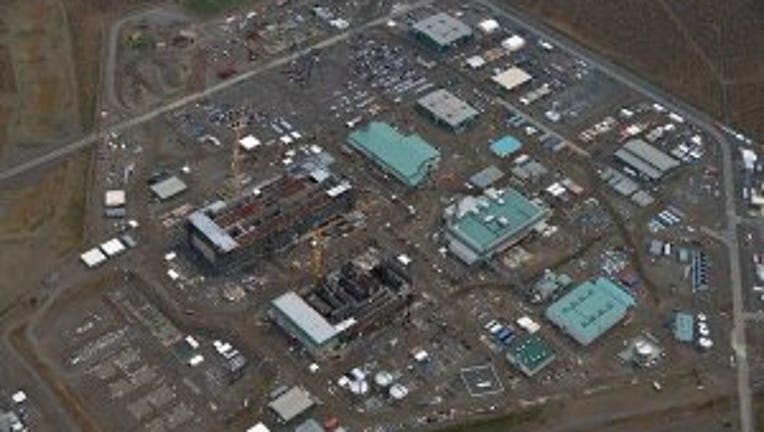 article


RICHLAND, Wash. -- The head of nuclear safety for the cleanup of the former nuclear weapons site at Hanford, Wash., was fired Tuesday after allegations she made over several years that the construction project was ignoring serious safety problems.


Donna Busche, an employee of San Francisco-based URS Corp., said executives at the company told her she was being fired for "unprofessional conduct" before she was escorted out of the company's offices at the site in central Washington.

The company denied that her dismissal was punitive or connected to her criticism of the project.

Busche is at least the third senior project official at Hanford who has been fired or who left under duress after raising concerns about safety at the massive $13.4-billion construction project, which has been stalled for more than a year over concerns about its basic design.

"The Energy Department's overall safety culture is broken and all they are doing now is sitting idly by," Busche said in an interview Tuesday.

The Energy Department's inspector general, as well as other federal investigators, has faulted the Energy Department's management of the project and raised a broad range of safety concerns.

Busche, a nuclear engineer and health physicist who directed a staff of 140 engineers, scientists and technicians, had repeatedly raised concerns over a lack of safety in the design of a waste treatment plant during her five years at the project.

The Hanford site is the Energy Department's largest cleanup project, aiming to transform 56 million gallons of radioactive sludge held in underground tanks into solid glass. But the effectiveness of the advanced technology needed to accomplish the job is in doubt after allegations raised by several senior scientists and engineers at Hanford.

Walter Tamosaitis, the head of research at URS, was fired last year after he had raised serious concerns among outside experts about whether an innovative system for mixing waste in large tanks might allow explosive hydrogen gas to build up. The concerns led to a federal investigation and a work stoppage as the issue was considered. The matter has yet to be resolved.

Busche had raised similar concerns, saying that URS was attempting to use design tools that would enable the firm to eliminate thousands of safety features. She also alleged that the company had bypassed her staff and failed to conduct nuclear safety reviews of many of the plant's design features.

In an interview with The Times last year, Busche said flatly that the current design for mixing waste at the project would not work. The Energy Department is considering a major change in the plant's overall architecture and may delay further the completion of an important part of the cleanup plant.

In February 2013, Busche filed a federal suit alleging that her warnings had been suppressed, that she had suffered retaliation for raising safety issues and that URS was working to fire her. The complaint followed a harassment complaint that Busche had filed with the U.S. Labor Department.

"I am a little numb," Busche said Tuesday. "I am going to take a deep breath because it has been a long five years with what I have gone through at the waste treatment plant."

An Energy Department spokesman said URS informed the department that it terminated Busche. "The department was not asked to and did not approve this action," he said.

It is unclear whether URS should have obtained approval, because Busche is classified as "key personnel" and generally they cannot be substituted or transferred without federal approval.

A URS public relations firm in New York, Sard Verbinnen, confirmed Busche had been fired, but said the action was "unrelated to her purported concerns."

"Though URS supports Ms. Busche's right to raise concerns and to express her personal views, we do not agree with her assertions that she suffered retaliation or was otherwise treated unfairly," a statement says. "Ms. Busche's allegations will not withstand scrutiny, and URS looks forward to demonstrating through the legal process that the company and its managers acted appropriately and in full compliance with the law in their dealings with Ms. Busche."

In addition to Busche and Tamosaitis, Gary Brunson, the Energy Department's engineering division director at Hanford, sent a memo in 2012 to higher-level officials that alleged 34 instances in which Bechtel, the design authority for the plant, had committed factual errors, pursued unsafe designs or provided equipment that did not meet federal standards.

Brunson, who voluntarily left his job, said that those failures had led to delays and increased costs and that the Energy Department should remove Bechtel. San Francisco-based Bechtel remains the prime contractor on the project.

When Energy Secretary Ernest J. Moniz visited the Hanford project last year, he met with Tamosaitis and half a dozen other concerned engineers and scientists. After the meeting, Moniz issued a statement asserting the Energy Department's commitment to safety and its willingness to hear concerns.

Not long after the statement, however, Tamosaitis was fired by URS. And Busche said Tuesday that four other people who met with Moniz have been fired, transferred or pushed out of their jobs.

Tom Carpenter, executive director of the watchdog group Hanford Challenge, called the personnel actions part of a "war on whistle-blowers.