Bobby Wagner returning to Seahawks on one-year deal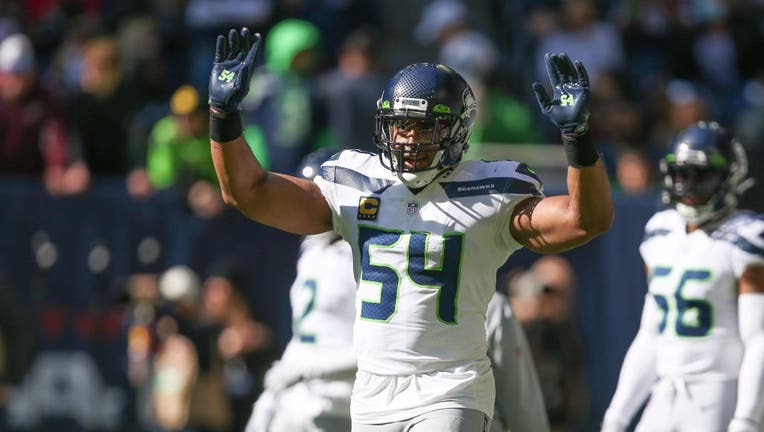 article
Linebacker Bobby Wagner has reached a deal to return to the Seattle Seahawks after one season spent with the Los Angeles Rams.
Seahawks free safety Quandre Diggs was the first to break news of Wagner's return to Seattle.
Wide receiver Tyler Lockett confirmed Diggs' report as well. Tom Pelissero of the NFL Network revealed terms of the deal were for one year and $7 million.
The Seahawks announced the agreement Saturday evening.
A return to Seattle for Wagner made sense for both sides. Wagner became a free agent when he was released by the Los Angeles Rams earlier this month after just one year with the team. Wagner was named a second-team All-Pro last season, but the Rams are bracing for a rebuild and Wagner's contract became disposable.
The Seahawks were in need of help at linebacker. Seattle finished last season ranked 26th in total defense and 25th in points allowed. Seattle's rush defense was the primary source of frustration as the unit allowed an average of 150.2 yards per game on the ground, which ranked 30th in the league. 
With Jordyn Brooks questionable for the start of the season as he recovers from a torn ACL sustained, the Seahawks needed help at the position. The addition of former first-round pick Devin Bush was one piece of that puzzle, but Wagner's return helps deepen the position overall while adding a likely future Hall of Famer back into the middle linebacker role.
"He knows where we are, and we know where he's at," general manager John Schneider said of Wagner in a weekly radio appearance with Seattle Sports 710 AM this week. "We have so much respect for him personally and professionally, so we were able to talk through some things and, yeah, we know where it's going."
Schneider said they would remain in communication with Wagner as free agency progressed. Wagner continues to represent himself as his own agent.
Wagner had 140 tackles and six sacks with two interceptions last season with the Rams. He's been named a first- or second-team All-Pro in nine consecutive seasons (six first-team, three second-team).
The one-year $7 million deal would match the terms of the contract Lavonte David signed to return to the Tampa Bay Buccaneers this offseason.