Chargers' Philip Rivers learns to make most of limited preseason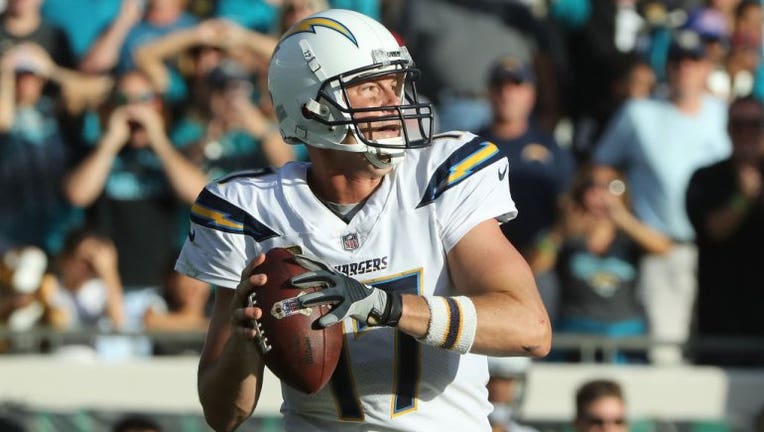 article


COSTA MESA, Calif. -- It took a while for Los Angeles Chargers quarterback Philip Rivers to get used to his abbreviated preseason workload.

Knowing that he would be limited to a few series, Rivers struggled to resist the urge to create a big play where none existed.

"And then you throw an interception, and then it ruins the night. You're standing over there all day going, 'What in the world did I throw that ball for?'" Rivers said Thursday.

Rivers will get to put that mindset to work when Los Angeles hosts Seattle on Saturday night in the Chargers' second preseason game, but LA head coach Anthony Lynn believes exhibition games still play an important role in player development and evaluation.

In nearly a quarter-century as an NFL player and coach, Lynn has seen the change in how teams approach the preseason up close.

He points to the introduction of the salary cap in 1994 as the root cause for the increased caution, citing the inability for teams to stockpile depth as they could before. The Chargers plan to hold out defensive end Joey Bosa, guard Forrest Lamp and wide receiver Tyrell Williams against the Seahawks because of injuries, and Lynn indicated he would be cautious with rookie linebacker Kyzir White, who is dealing with sore knees.

Lynn did not share his opinion when asked if the preseason should be shortened from its current four-game slate, but said, "You have Hall of Famers that never would have been in this league if you shorten the preseason, so the argument goes both ways."

Rivers has appeared in two preseason games in each of the last three years, attempting 12 passes in each of the last two, and there is no reason to expect that will change.

Instead, Rivers expects joint practices with New Orleans next week to be more valuable than the limited runout he will get against the Seahawks.

"Those are like stealing game reps even though you're not live as far as contact. You're getting to experience going against another defense, so it turns into pretty much a game setting," Rivers said.

Still, he finds it hard to turn off his competitive instincts and save elements of the game plan for when it counts against Seattle.

"We play them in the regular season so you see things you want to run and then you go, 'Don't run it. Let's save it,'" Rivers said. "I'm sure it's the same for them on defense. It'll certainly be vanilla I would think from both sides, so it's just about executing and being efficient."

An opportunity to get into the rhythm of the work week is what Rivers takes away from his first preseason action.

"For me, I like to do it not so much as it is preparing to go win the game but more so to get me into that in-season mode of preparing," Rivers said. "Watching the pressures, watching the third downs. Going through studying the game plan sheet we get, just to get back in that mode so you don't just try to turn it on in Week 1."

Rivers is looking forward to working with new center Mike Pouncey in a competitive setting for the first time, as well as throwing passes to the tight ends looking to replace Hunter Henry, who is out for the season because of a knee injury.

While he acknowledged it would be difficult to prepare for the coming year without some snaps in a preseason game, Rivers has no doubt tight end Antonio Gates could step right in after playing together for 14 seasons. However, Rivers did not know where the team's interest in bringing back the free-agent Gates stood.

"If I was into all the social media, I could have screenshot a couple and put them out there, but I got nothing new," Rivers said. "I don't know if they are still talking or not. Again, if he's here one of these days in the next three weeks, it would be great. I don't think it needs to be real soon. If there's one guy that would know what to do and would pick it up pretty quickly, it would be him."