Burglars break into and steal merchandise at a Kitsap County pot shop
KITSAP COUNTY, Wash. - Kitsap County Sheriff's detectives are asking for the public's help to identify two burglary suspects caught on camera on Tuesday, Jan. 12th at about 2:30 a.m. after they tossed a tire jack and a rock through the front window of a marijuana shop in Silverdale.
The glass shattered allowing them to climb through and steal merchandise.
"There's a third person that's waiting outside the store, so that when the two that made entry were stealing product, they were handing the product out to the third person who has stuff in the bag before they left," said Deputy Ken Dickinson.
Detectives say the heavyset suspect wearing a gray Seahawks Superbowl Champions hat with a store sticker from 2014 is either black or Pacific Islander.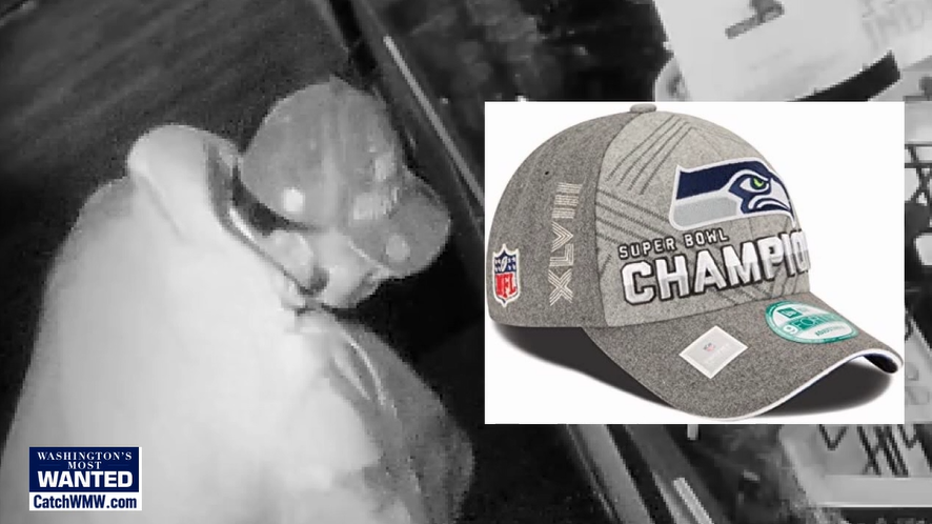 Marijuana shop burglary suspect in Seahawks Superbowl hat with 2014 sticker 
The second suspect wearing a dark puffy hood and light-colored jacket with a dark zipper and pocket is black with a thin build.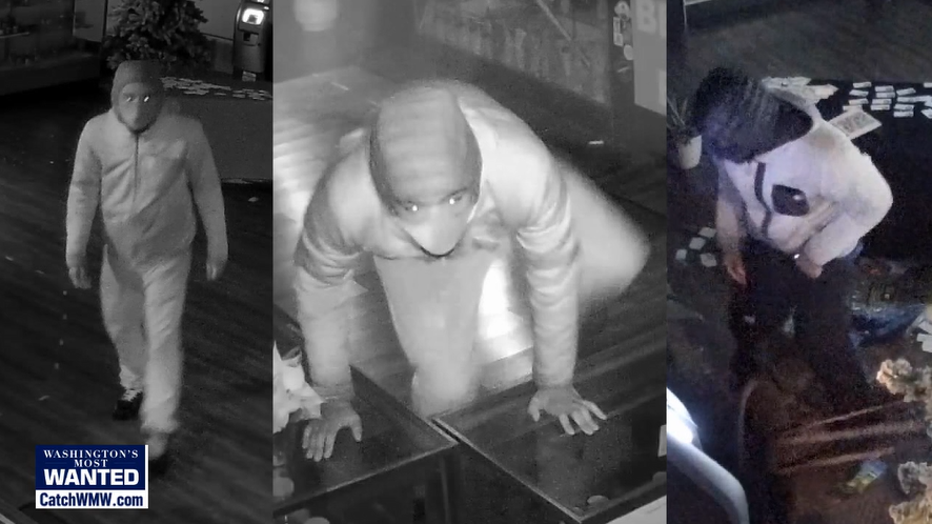 Marijuana shop burglary suspect wearing light-colored jacket with dark zipper and pocket
"We've seen an increase in incidents of these marijuana store burglaries, not just in our county but around the state. I've heard of other similar instances, King County, Snohomish County with similar types of suspects so we don't if they are all related or if it's just coincidental but certainly, we've had a few in our county and we'd like to find who these people are and get them off the street," said Deputy Dickinson. 
If you can identify any of them, Crime Stoppers of Puget Sound will pay you a cash reward of up to $1,000. Submit an anonymous tip through the P3 Tips App that you can download to your cell phone for free or call 1-800-222-TIPS (8477).