Viewer helps find local rocker's stolen guitars; police hope surveillance video can help nab thief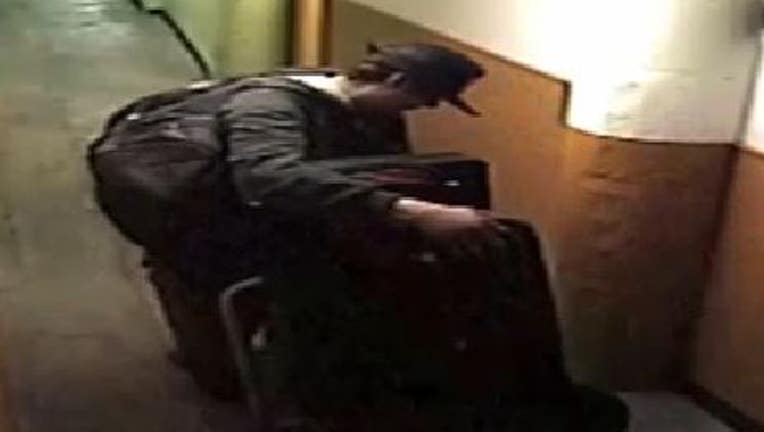 article
SEATTLE -- "Yep, that's it!" That was Jarrod Medrano's first reaction when he saw his beloved Silver Burst Gibson guitar.  "I would kiss it if I knew where it had been," he said.

Four of his guitars were stolen from the storage unit he rents for his small band 'Iron Islands' at the old Rainier Brewery. "These are like my first guitars so they're pretty much my babies, so it was like a kidnapping to me," Medrano said.

The Gibson and two others were returned to him Monday afternoon by Greg Adams at Fix Auto in Seattle.  Adams found them in a stolen car that was towed to his lot Thursday night by an insurance company. He searched online all weekend to try to find the owner, then turned on Q13 FOX News at 10. "I just happened to see your guys story on Sunday and I was like, no way. I'm pretty sure that's them," said Adams.  He emailed me and I put him in touch with Medrano who honestly thought he would never see them again. "It's unbelievable, really. It's just amazing. I had the worst luck last week and now the best luck," said Medrano.




Adams even declined the $1,000 reward. "There's a lot of sad endings to all the crime. It's just nice for someone to get something back, especially something like that." he said.

One guitar is still missing: The Cort Bass in natural wood finish wasn't with the others, but Medrano says it was the least expensive one.

The guitar thief who was seen on surveillance video has not been identified yet.

If you recognize him, call an anonymous tip into:
CRIME STOPPERS: 1-800-222-TIPS

You must call the Crime Stoppers hotline with your tip to be eligible to receive a cash reward for information leading to a fugitive's arrest.

CLICK HERE for information on how to TEXT A TIP to Crime Stoppers






Medrano is offering a $1,000 reward to anyone who finds the Gibson or the other guitars including an ESP LTD Viper 400 in off white and a Cort Bass in natural wood finish with a red gig bag.

If you find them, email me at David@Q13Fox.com to be put in touch with him.

Meanwhile, Seattle Police are trying to identify the thief. Crime Stoppers is offering a reward of up to $1,000 for information that leads to an arrest If you know who he is, call the hotline at 1-800-222-TIPS (8477)