Seattle weather: Soaking rain and breezy wind the next few days
Seattle - A strong low pressure system off the coast of Washington will continue to push in a series of frontal systems the next few days, bringing breezy wind and rain.
Sunday brought the first soaking rain of the season, with over a half inch in many locations around the Puget Sound area. After a very dry first half of the month, it appears we will be playing catch up on rainfall the final week of September.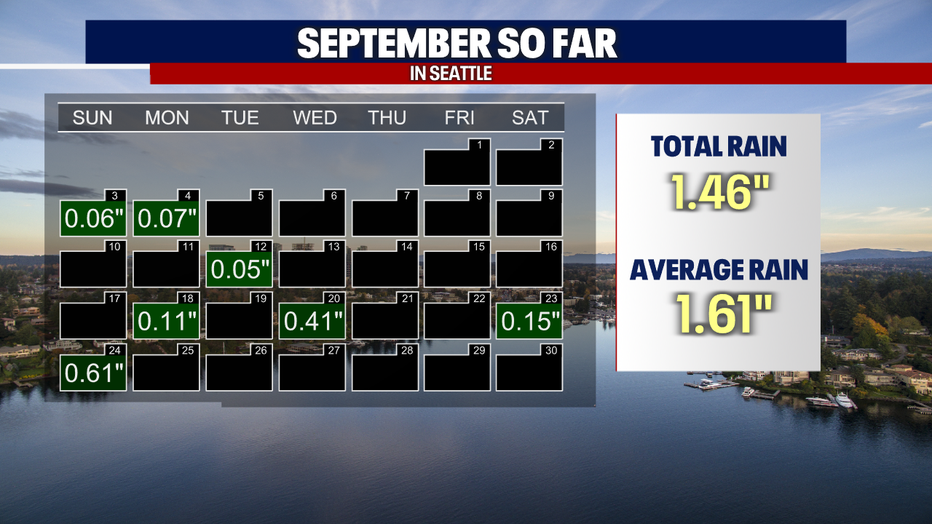 This system will bring breezy southerly winds to the Washington Coast and some of the usual spots in San Juan and Whatcom counties. Wind gusts will top out around 30 mph for most spots, while the coast and islands could see gusts up to 40 mph. The next chance for stronger wind will be on Wednesday.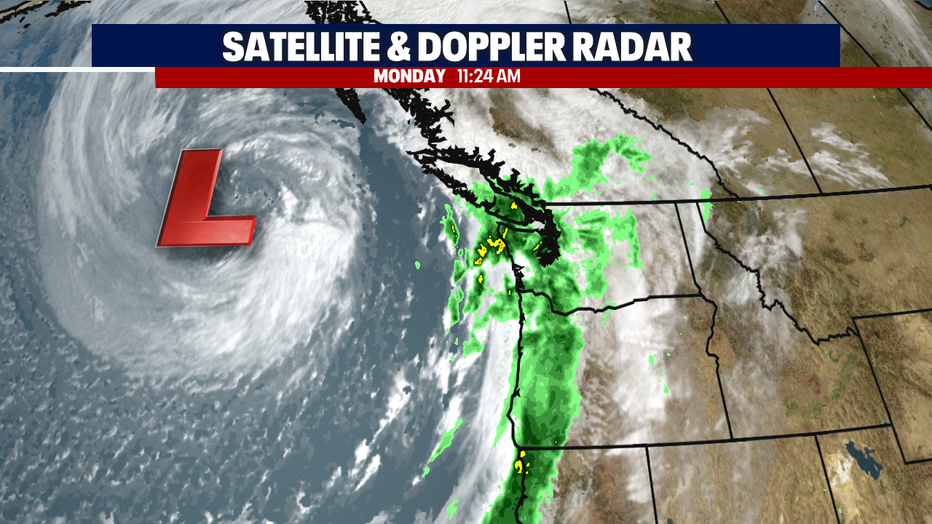 High temperatures will remain cool Monday, with a chance of thunderstorms in the mix this afternoon. I'm not expecting widespread power outages, but with the first breezy day of the season, there could be a few spots with branches or trees down.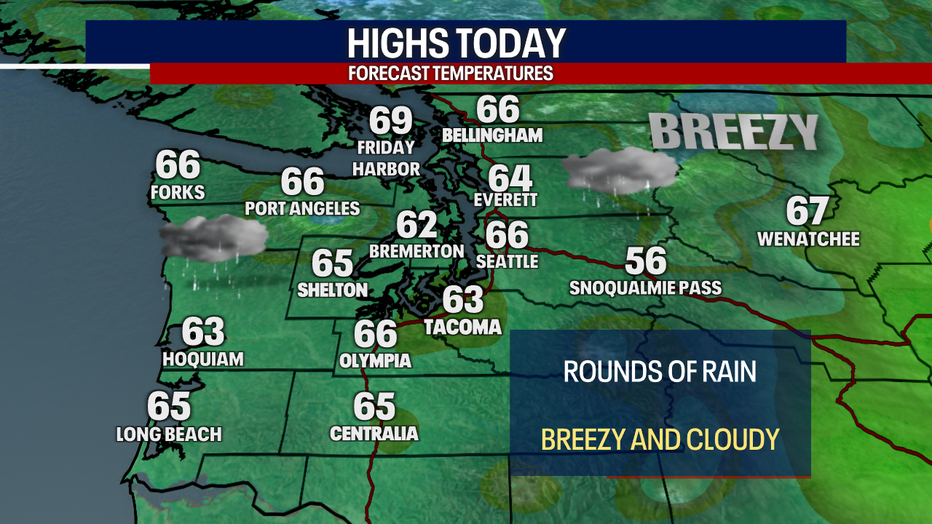 Tuesday will bring more on and off showers, but late Tuesday into Wednesday another system will push into Western Washington, bringing a good amount of rain and gusty wind at times. This will be the day to watch this week.
If you're looking for some dry time, Saturday and Sunday look like our best bet.