Seattle weather: The 60s make a return next week
If you're not a fan of the chilly weather this weekend, you will love our new forecast for next week :) The 60s return midweek!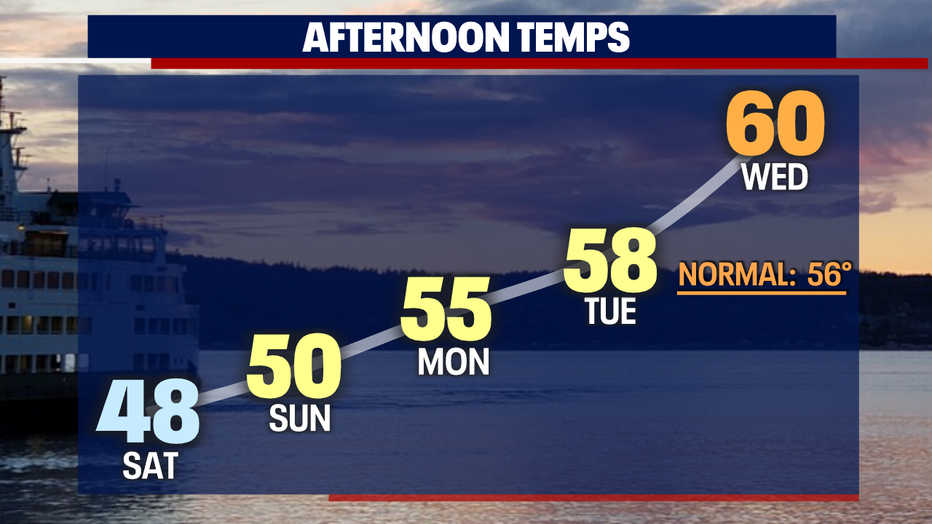 Late last night and this morning, a few neighborhoods in Puget Sound woke up to light snow. We got reports of a minor coating of snow in Stillwater (King County), Duvall, Carnation and Woodinville. As temperatures rise above freezing this morning, snow in the lowlands will gradually melt.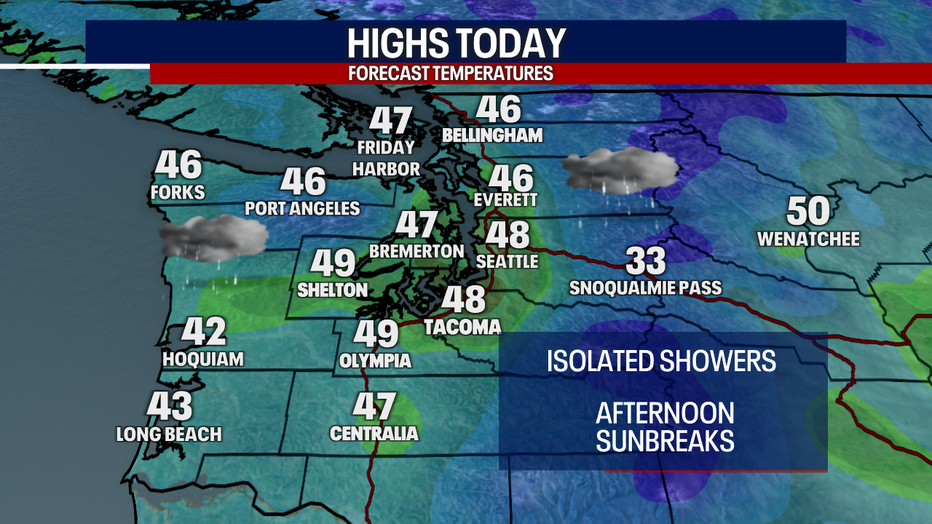 Over the mountains, the ski resorts got several inches of snow in the last 24 to 48 hours, making it a wonderful day to hit the slopes. While we can't rule out times of snow for the mountains this weekend, the next few days will be mostly shower free.

Tomorrow morning will start cloudy and foggy for some. If any showers fall tonight into Sunday morning, precipitation could be in the form of snow for some in the lowlands. However, any lowland snow is unlikely, because the moisture in the atmosphere will be running out overnight.

Sunbreaks are in store for the afternoon. Highs Sunday will warm by a few degrees.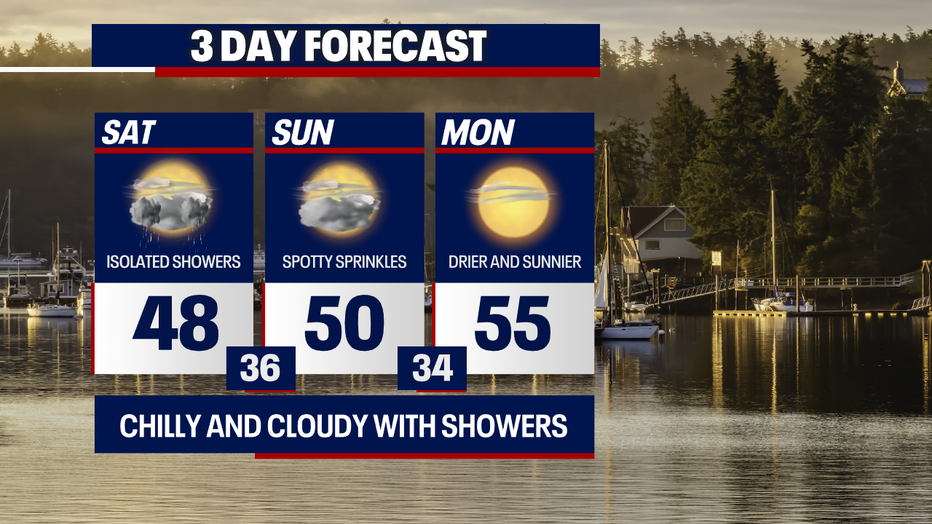 Starting on Monday, easterly winds will lead to dry and mild weather.

On Tuesday, winds could be gusty for the Cascade gap communities (e.g. Enumclaw and North Bend). 

Through the rest of next week, overnight temperatures plunge into the 30s, highs warm day-by-day – finally boosting to about 60 degrees in the Seattle area on Wednesday.

Thursday should be absolutely glorious for the Mariners home opener at 7:10 p.m. It'll be dry with partly to mostly sunny skies. Enjoy and go Ms!

Showers could surge back into Western Washington Friday.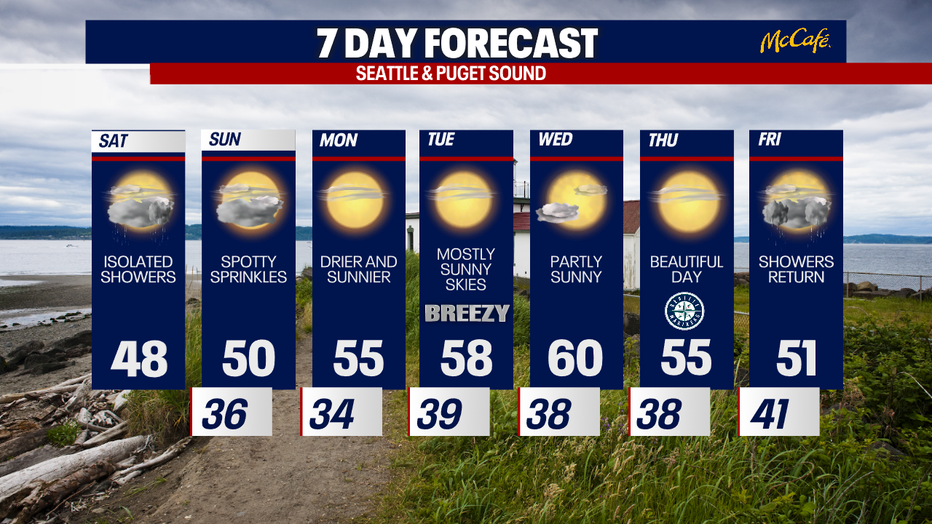 Hope you have a lovely weekend! As always, we'd love the chance to share your weather photos and videos. You can submit those any time by going to the weather tab and selecting "submit your weather photo/video."

Warmly, 

Meteorologist Abby Acone
Follow me on Twitter @abbyacone, Instagram @abbyaconewx, TikTok @abbyaconetv and Facebook (Meteorologist Abby Acone)