4 boats wash ashore in Washington in 3 days: More 2011 tsunami debris?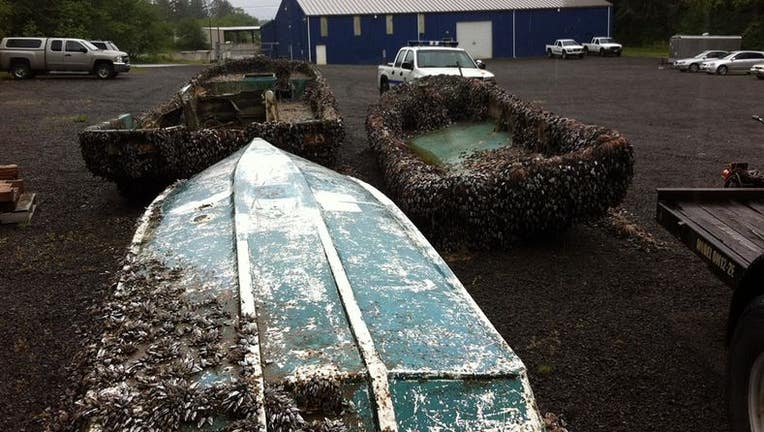 article


ILWACO, Wash. (KPTV) -- Four boats washed ashore on Washington beaches in a three-day span over the weekend, and now state workers are checking to see if there are any markings that may help them identify the owners.

It's possible the boats are debris from the 2011 earthquake and tsunami in Japan killed more than 15,000.

The series of debris started to wash ashore Friday, beginning with a 21-foot boat just north of the Ocean Park Beach approach. It was removed from the beach and stored at Cape Disappointment State Park.

Fish and wildlife workers are now scraping marine life from the boat and checking it for markings to identify the owner.

The following day, two more boats washed ashore, one near the Seaview Beach Approach and another near the Bolstad Beach Approach near Long Beach. Those boats are now being stored at Ilwaco State Park.

On Sunday night, a 23-foot boat covered in gooseneck barnacles and other marine life hit shore near Ocean City. A contractor hired by the state parks department removed it from the beach the next day and took it to Ocean City State Park.

There's no confirmation yet on whether those boats are indeed Japanese tsunami debris.

In addition to the four boats, a bow piece of a small skiff washed shore a half mile north of Ebby's Landing on Friday. A marine debris task force plans to check on its status Tuesday.

For a list of marine debris that is confirmed to have come from the Japan tsunami, visit marinedebris.wa.gov/confirmed.html.