Alaska Airlines releases proposed schedule for Paine Field flights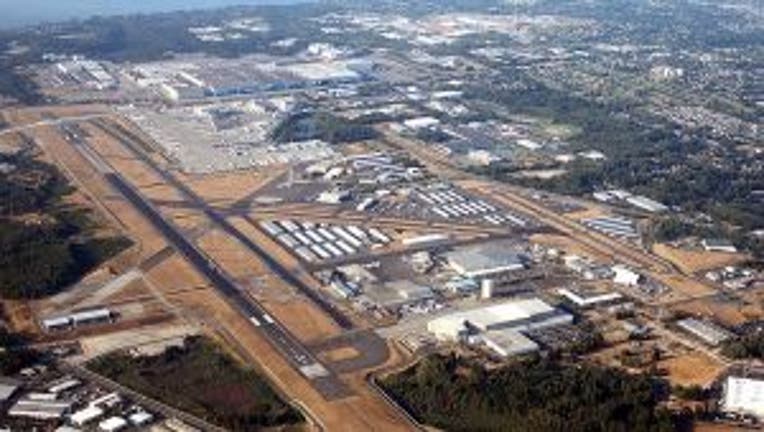 article
EVERETT-- Alaska Airlines released a proposed schedule Thursday of passenger flights heading out of Paine Field as part of the airline's preparations to operate as many as 49 passenger flights a week out of the Everett airport.

The airline submitted the schedule to the Federal Aviation Administration Thursday. Alaska Airlines' proposed schedule in the first year of operations would include 14 weekly round-trip flights to Las Vegas, Honolulu and Maui, Hawaii, using Boeing 737-800 jet aircraft. Alaska would also fly 21 weekly round-trip flights to Portland, Ore., with Bombardier Q400 turboprop aircraft. Not all destinations would be served daily.

By the fourth year, Alaska was scheduled to operate as many as 49 flights out of the airport.

The FAA approved commercial passenger flights out of Paine Field in December. Alaska Airlines officials said the airline has no specific plans to start offering flights out of the Everett airport, but would definitely compete if other commercial airliners started flying from Paine Field.

"We continue to believe that our flights at Sea-Tac Airport and in Bellingham best serve the Puget Sound region's needs for affordable air travel, particularly in light of the significant investments both airports have made recently to improve their facilities," said Andrew Harrison, Alaska Airlines' vice president of planning and revenue management. "That said, if one or more other airlines begin operations at Paine Field, we would commence service alongside these carriers. Submitting a schedule with the FAA along with a request for authorization to serve Paine is a necessary step in the process."

Alaska Airlines informed the FAA that these proposed schedules could change depending on competitors, business and economic factors. The carrier is also seeking information from the FAA about any necessary environmental review of its proposed schedule.