Amazon Pharmacy adds automatic coupons to drop insulin prices
Amazon Pharmacy will release coupons that will automatically bring down the cost of insulin on more than a dozen insulin and diabetes care brands. 
The move will effectively help patients using the online pharmacy access discounts for the critical diabetes medicine that major drugmakers had promised to offer earlier this year. 
With the automatically applied discount, insulin from major drugmakers, including Novo Nordisk, Eli Lilly and Sanofi, will start at $35 a month, according to Amazon. 
ELI LILLY CAPS OUT-OF-POCKET COSTS FOR INSULIN EFFECTIVE IMMEDIATELY
According to the American Diabetes Association (ADA), over 37 million Americans are living with diabetes and 8.4 million Americans rely on insulin to survive. Insulin costs are typically 10 times higher in the U.S. than anywhere else in the world, the association said.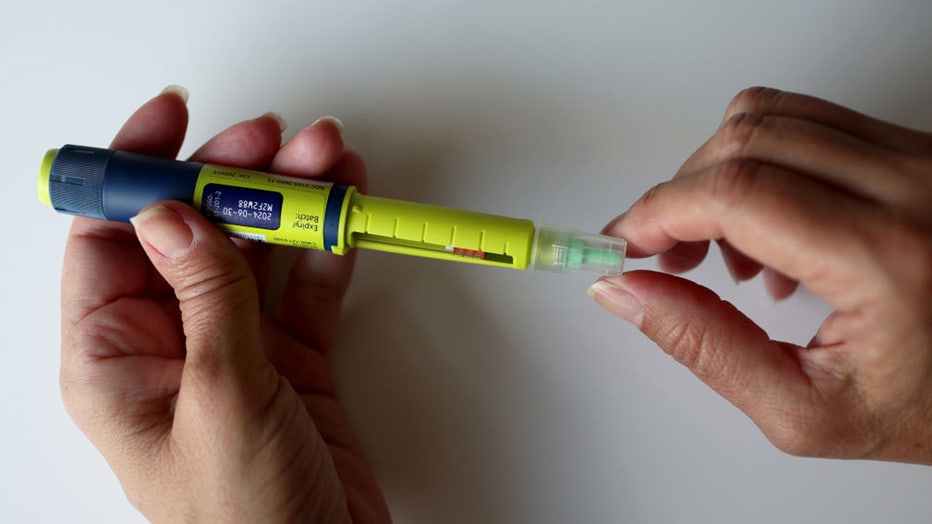 FILE - In this photo illustration, an insulin pen manufactured by the Novo Nordisk company is displayed on March 14, 2023, in Miami, Florida. (Joe Raedle/Getty Images)
"Access to affordable diabetes medications and technology can help people living with diabetes stay healthy and avoid complications. Sadly, some of the more than 37 million Americans living with diabetes can't afford the treatments they need to survive," said ADA CEO Charles Henderson said in a statement. 
Knowing that this is a burden faced by many, several drug companies pledged in March to slash the price of insulin, in some cases by as much as nearly 80%, by early 2024 in order to help more patients access the medication. 
HOUSE PASSES BILL CAPPING INSULIN AT $35 A MONTH FOR PATIENTS WITH INSURANCE
For instance, Danish drugmaker Novo Nordisk announced it is lowering the U.S. list prices of several insulin products by up to 75% for people living with type 1 and type 2 diabetes.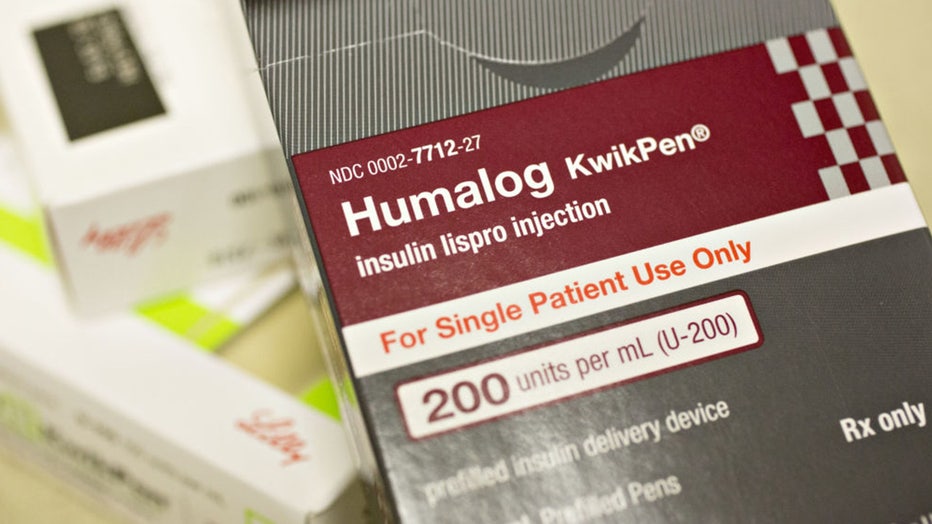 FILE - A box of Eli Lilly & Co. Humalog brand kwikpen insulin delivery devices is arranged for a photograph at a pharmacy in Princeton, Illinois, U.S., on Monday, Oct. 23, 2017.  (Daniel Acker/Bloomberg via Getty Images)
At the same time, Sanofi announced that it will cut the list price of its most widely prescribed insulin in the U.S. by 78%. 
Eli Lilly also pledged to cut the price of its most commonly prescribed insulin by 70%. 
GET FOX BUSINESS ON THE GO BY CLICKING HERE
A provision in the Inflation Reduction Act was imposed in January that capped out-of-pocket costs for patients enrolled in Medicare at $35 per month. 
There is a higher prevalence of diabetes, nearly 30%, in Medicare patients, according to the U.S. Department of Health and Human Services (HHS). 
Medicare is the federal insurance program that's mainly for people who are at least 65 years old. People with permanent kidney failure or who receive disability benefits may also qualify.