At Nickelsville homeless camp, it's free gumbo, haircuts and flu shots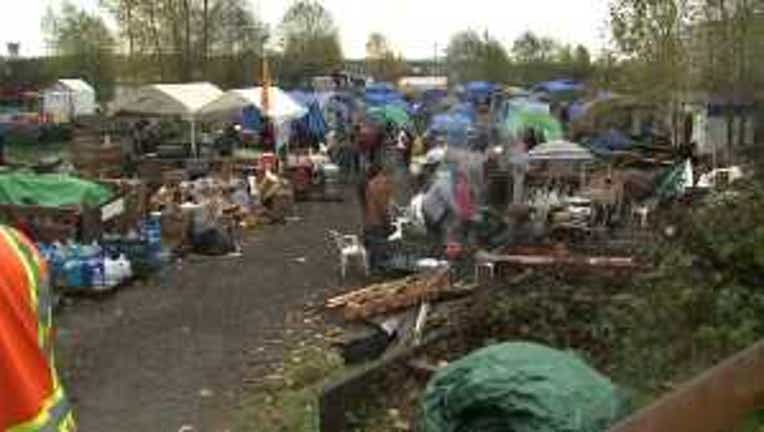 article
SEATTLE -- The week got off to a rough start for residents of the Nickelsville homeless camp in south Seattle as flood waters rose to more than 1 foot high.

Community members donated water pumps to provide some relief from Monday's flood.

And on Thanksgiving, those living in the camp got more support from the Vietnamese Cultural Center, whose members came to serve warm seafood gumbo, give haircuts and provide free flu shots.

"It's great. It's a beautiful thing," said camp resident Paul Irvin.



Irvin has been living in Nickelsville for a month after losing his job and then losing his home to foreclosure.

"I was in a hotel when money started running low. I slept in my car for a week. Then I needed to find someplace to get some roots so I came by here and they took me in," said Irvin.

This is the second year the Vietnamese Cultural Center has held the event. Trinh Mac wanted to come after seeing the flood damage at the homeless camp on the news.

"There was water up to a gentleman's knees. It looked pretty devastating and my heart goes out to them," Mac said.

All day, donations of blankets and clothes poured in replacing what was lost in the storm.

"People need it. We all needed some attention. I believe when people come together and want to help people, there is hope," Irvin said.

Besides the haircuts and flu shots, the volunteers also handed out sack lunches. Members of the community also stopped by to drop off boots, hot coffee and socks.