Baby names that are more popular on the West Coast than East Coast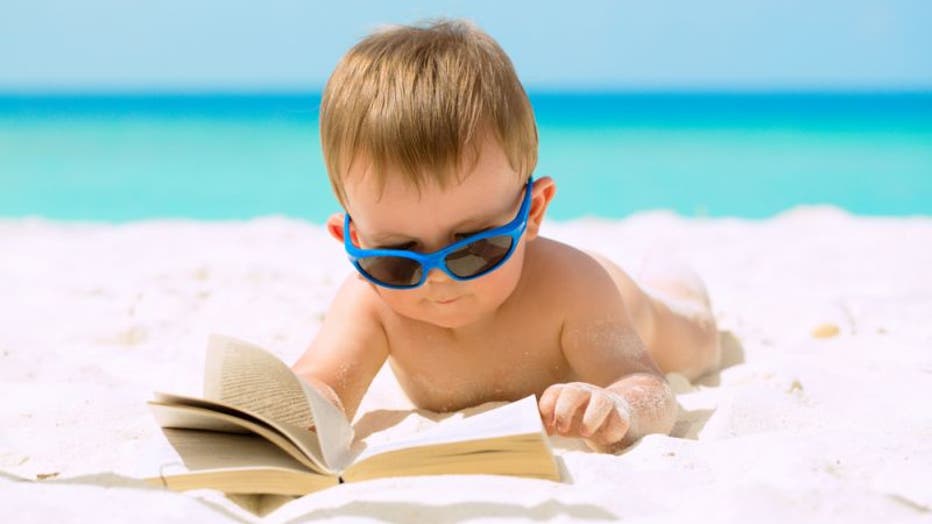 Shutterstock via FindTheBest


Perhaps you were already aware that the most popular baby names in the U.S. differ wildly from the most popular boy and girl names abroad. What you may not be aware of is that where people live in the United States has, in some cases, dictated the names that are trendy.

For instance, some baby names are far more common on the West Coast than they are on the East Coast. By compiling data from the Social Security Administration, Mooseroots took each name's 2014 popularity in the states bordering the Pacific Ocean (California, Oregon and Washington) and averaged them together to make a West Coast rank. It did the same for the East Coast and found names that are far more common on the western side of America.

For each name, Mooseroots will provide West Coast popularity (an average score between the three aforementioned states), East Coast popularity (same methodology, different states), the percent difference of the name's popularity between each coast and the name's overall U.S. popularity, for context.

Note: Each name will be accompanied by a heat map of its state-by-state popularity. When a state shows up gray, either the name was unranked or there were not enough newborns with the name to qualify it.

#15. Kendra

 



West Coast Average Rank: 168.7

East Coast Average Rank: 288.8

Percent Difference: 41.6%

Overall U.S. Rank: No. 259

#14. Gael

 



West Coast Average Rank: 150.3

East Coast Average Rank: 365

Percent Difference: 58.8%

Overall U.S. Rank: No. 213

#13. Daisy

 



West Coast Average Rank: 124

East Coast Average Rank: 273.4

Percent Difference: 54.6%

Overall U.S. Rank: No. 180

#12. Ivan

 



West Coast Average Rank: 104

East Coast Average Rank: 210.5

Percent Difference: 50.6%

Overall U.S. Rank: No. 132

#11. Lincoln

 



West Coast Average Rank: 83.3

East Coast Average Rank: 130.5

Percent Difference: 36.14%

Overall U.S. Rank: No. 87

#10. Hazel

 



West Coast Average Rank: 75.7

East Coast Average Rank: 209.8

Percent Difference: 63.9%

Overall U.S. Rank: No. 107

#9. Damian

 



West Coast Average Rank: 66

East Coast Average Rank: 198.1

Percent Difference: 66.7%

Overall U.S. Rank: No. 102

#8. Mila

 



West Coast Average Rank: 58.3

East Coast Average Rank: 112.9

Percent Difference: 48.3%

Overall U.S. Rank: No. 72

#7. Ruby

 



West Coast Average Rank: 41.3

East Coast Average Rank: 136.5

Percent Difference: 69.7%

Overall U.S. Rank: No. 90

#6. Adrian

 



West Coast Average Rank: 40

East Coast Average Rank: 96.6

Percent Difference: 58.6%

Overall U.S. Rank: No. 59

#5. Penelope

 



West Coast Average Rank: 32.3

East Coast Average Rank: 83.4

Percent Difference: 61.2%

Overall U.S. Rank: No. 42

#4. Oliver

 



West Coast Average Rank: 30.7

East Coast Average Rank: 63.8

Percent Difference: 51.9%

Overall U.S. Rank: No. 32

#3. Audrey

 



West Coast Average Rank: 21.7

East Coast Average Rank: 55.3

Percent Difference: 60.8%

Overall U.S. Rank: No. 36

#2. Isaac

 



West Coast Average Rank: 15.7

East Coast Average Rank: 48

Percent Difference: 67.4%

Overall U.S. Rank: No. 31

#1. Evelyn

 



West Coast Average Rank: 12.3

East Coast Average Rank: 38.4

Percent Difference: 67.8%

Overall U.S. Rank: No. 16

Research More Names on Mooseroots